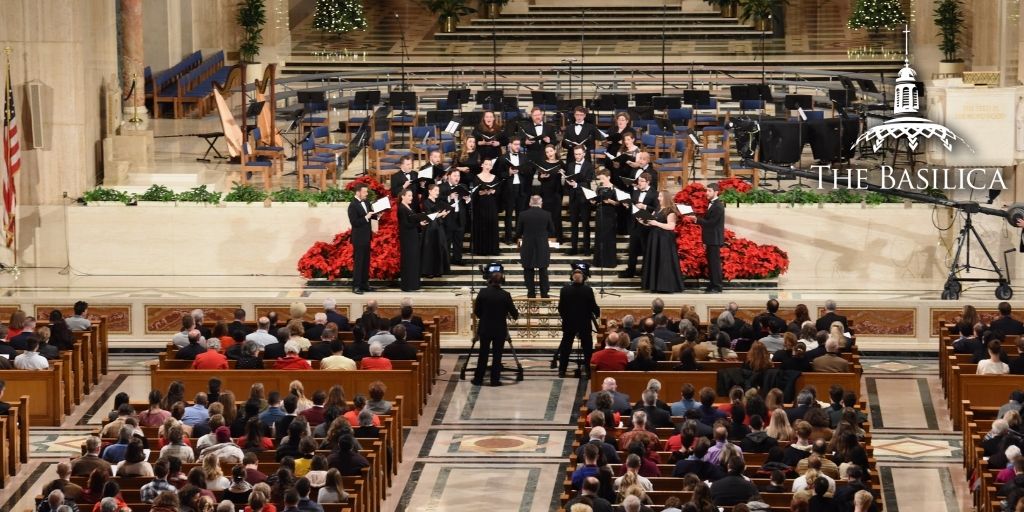 From Instacart and DoorDash to Amazon and next-day delivery, the shortcuts of modern society have accustomed us to getting what we want when we want it. But musical excellence isn't something that can be ordered overnight. Rather, it is only through years of commitment – the daily giving of oneself and one's resources – that musical excellence can be developed. As we celebrate the coming of Christ, the greatest gift of all, I am filled with gratitude for the time and effort each of our musicians pours into their music – not just for the individual performances or rehearsals, but for the lifetime of self-giving that makes it all possible.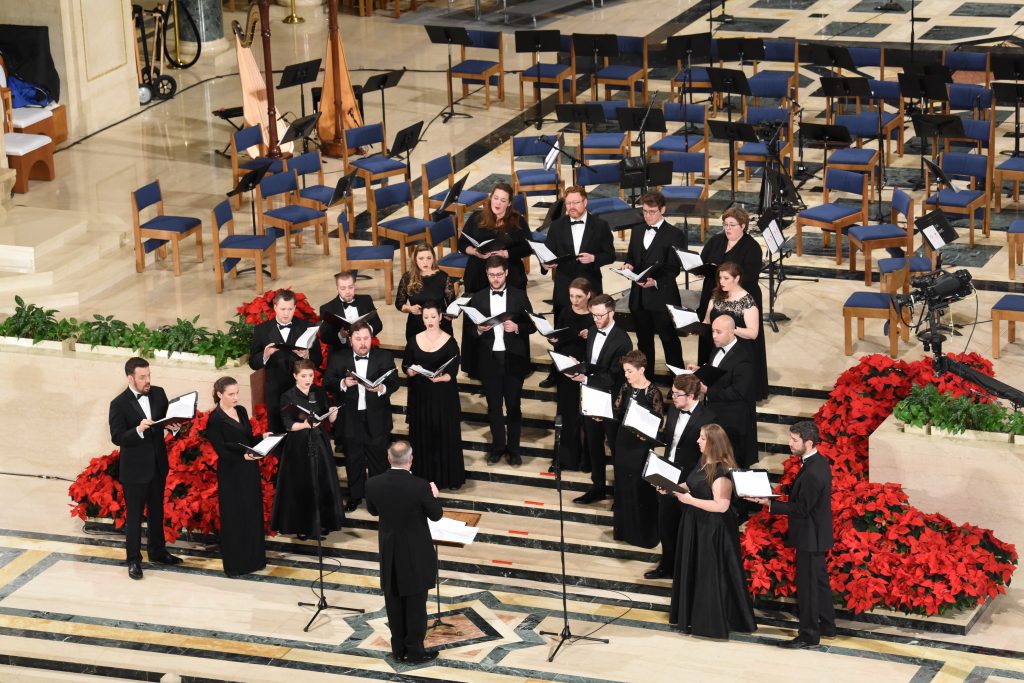 There's Crossley, who started the Orff method of learning music at the age of three, began voice lessons at 12, and pursued an M.M. in voice at The Catholic University of America. Then there's Janna and Sara, who both earned double graduate degrees in performance and early music from Peabody Conservatory. And Katie began violin lessons at the age of three, studied piano for 10 years and went on to earn a B.A. and M.A. in vocal performance and a Ph.D. in opera performance from the University of Maryland. Each of our musicians has dedicated years of foundational studies and countless hours of study and practice to reach excellence.
This Christmas season, I wish to share my gratitude and appreciation for the gift of music made possible through the self-giving of the musicians – organists, cantors, members of the Choir of the Basilica, instrumentalists – who work together to make music in this great sacred space. To be sure, musicians offer their skills, talents and time when performing a specific piece of music, but the giving of self extends well beyond the few minutes it takes to sing a motet, lead a hymn, or proclaim a psalm. The musicians of the Basilica have devoted nearly their entire lives to study and practice, continually refining their skills to create music that reflects the truth of the Divine. Their gift is presented to offer praise to Him who is ineffably sublime and to enrich the spiritual lives of the faithful.
I am grateful for the gift of music and the self-giving of those who make that possible. I am also grateful for the countless others – priests, staff, volunteers, and benefactors – who give their time, talents, and energy to make Mary's House such a unique and special place of prayer and pilgrimage.
The Musicians of the Basilica extend prayerful best wishes for a Christmastide filled with the peace, joy and hope through the ultimate gift: the Son, God among us. Merry Christmas!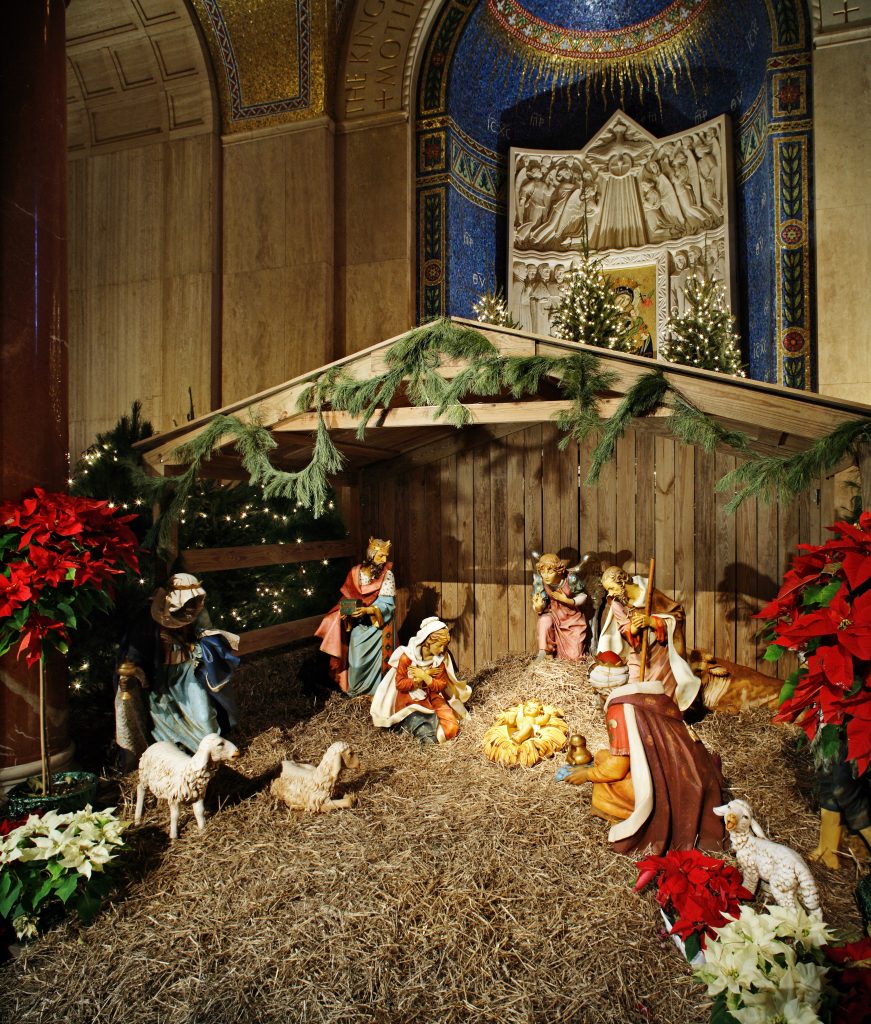 Bring not a crown to wear,
upon his head so fair,
he needs no gold upon his shining hair.

Place not a scepter in his hands,
for this my babe no glory understands,
nor shall he reign o'er earthly lands.

Bring not your incense sweet,
to lay before his feet,
for thrones shall pass and kingly joys are fleet.

Greet not my babe in homage deep,
let no praise break upon his sleep,
like guarding angels, silence keep.

Bring him your hearts alone,
to God such gifts are known,
the poor and meek the Father calls his own,

Only your love and service bring,
at gifts so sweet the Heavens sing,
O enter now and greet your King!

 – Leonard Young
Dr. Peter Latona is the Director of Music for the Basilica of the National Shrine of the Immaculate Conception. View his full bio.