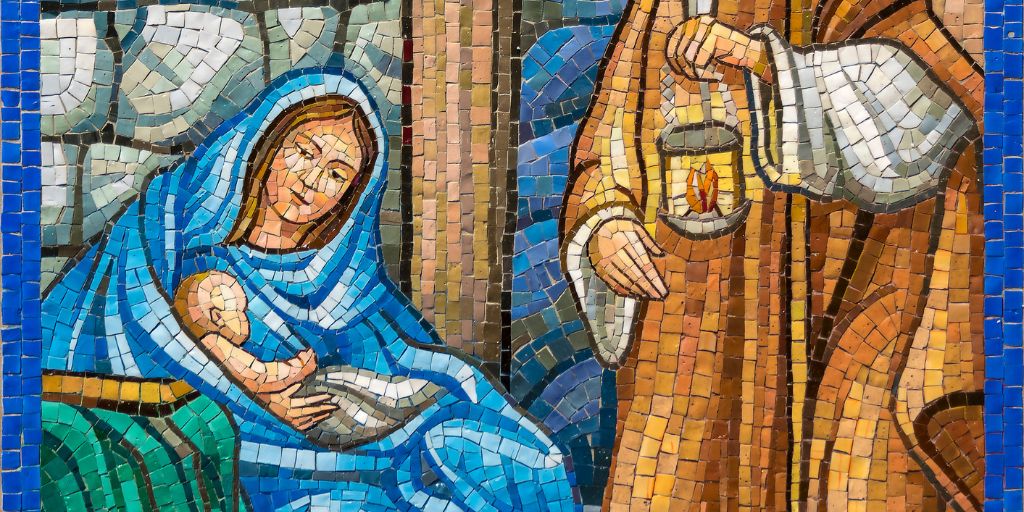 "She will bear a son and you are to name him Jesus, because he will save his people from their sins." — Matthew 1:21
The birth of Christ is essential not only to the Advent and Christmas seasons, but our entire faith and worship. By humbling himself to become a man that he might offer His own life as a sacrifice for us, Christ demonstrated the ultimate act of love. Today, we invite you to explore where the Nativity is depicted in the art of the Basilica.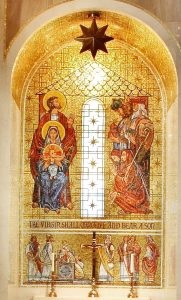 The Nativity Chapel
In the Nativity Chapel of the Great Upper Church, the upper portion of the mosaic shows the Holy Family on the left, while the Magi and Shepherds worship on the right. In the lower portion of the mosaic, Isaiah is shown prophesying Emmanuel's virgin birth.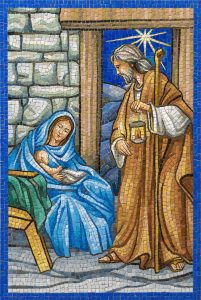 The Rosary Garden
The vibrant colors of the Rosary Garden mosaics invite the faithful to pray through the decades of the rosary in a peaceful setting just outside the Basilica. Among the scenes depicted is the Nativity (the Third Joyful Mystery). The Holy Family is depicted in a stone stable beneath the star shining from the doorway, a picture of Jesus' bringing light to the dark world.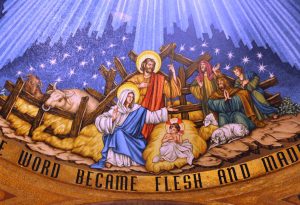 Incarnation Dome
Measuring 3,780 square feet, the Incarnation Dome features four different events surrounding the Incarnation of Jesus: the Annunciation, the Nativity, the Wedding Feast at Cana, and the Transfiguration. The Dome is ringed with the text of John 1:14: "The Word became flesh and made his dwelling among us, and we saw his glory, the glory of the Father's only Son, full of grace and truth."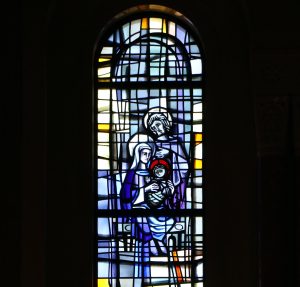 Mary Clerestory Window
The eastern chancel clerestory window, also known as the Mary window, centers around the Assumption and Our Lady of Holy Hostyn. Along the left side, the Nativity is depicted in brilliant stained glass. Prominent women related to the life of Jesus are also featured: Saints Anne and Elizabeth, Anna the Prophet, and Mary Magdalene.