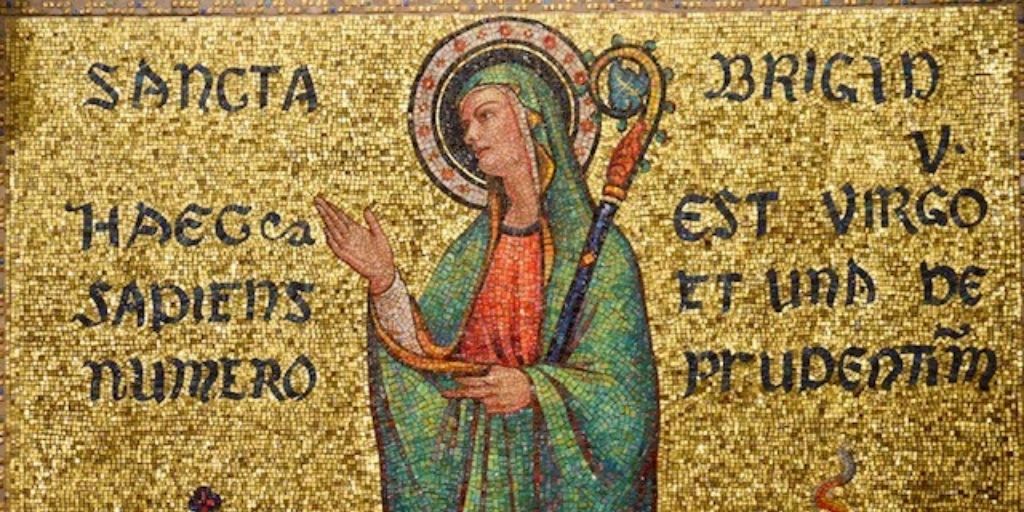 While St. Patrick is arguably the most well-recognized Irish saint, there are many others who contributed in significant ways to the fabric of Irish Catholicism whose stories never get told. This week, as we celebrate the Catholic heritage of the Emerald Isle, we invite you to read about the lives and legacies of four other noteworthy Irish saints.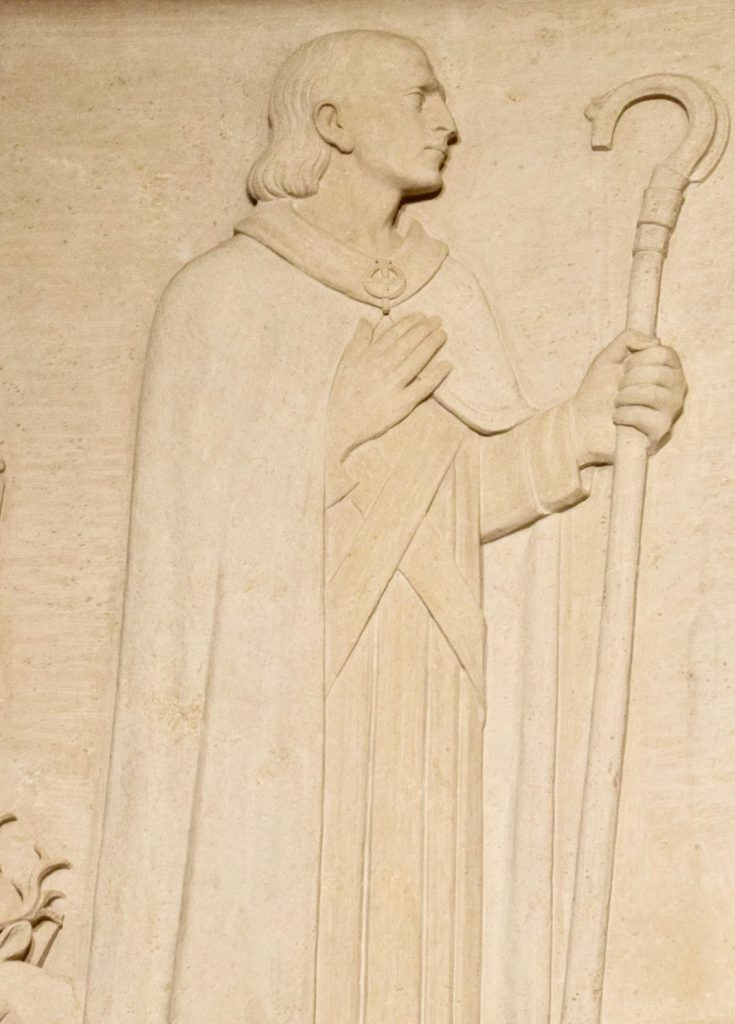 St. Ciaran (Kieran the Younger)
Born in 512, Ciaran was an Irish monk who had a passion for learning. He surrounded himself with a circle of dear friends including the scholar St. Finnian, St. Columba, St. Enda, St. Senan, and St. Kevin. His friendships followed the Celtic tradition of "soul friends" – close relationships where spiritual counsel is continually sought.
One of these soul friends, Enda, received a similar vision to Ciaran when he was visiting him in Inishmore: near a river in the center of Ireland, both saw a great tree rise up whose branches spread out over the land and shielded it. From every corner of the earth, birds flocked to take its fruit back to their homes. Enda believed the vision to be a prophecy about Ciaran's destiny in promoting education: the tree by the river represented Ciaran, whose monastic learning center would also be established near the river – and the birds represented the sundry scholars who would come from afar to learn there.
When Ciaran came home, he started to build a monastic learning center on the Shannon River in Clonmacnoise. Tragically, he passed away less than a year later – leaving Kevin and his other friends to finish his seminal work. The monastery in Clonmacnoise went on to become what scholar Dr. Tom Cowan calls "the most important learning center in the early medieval world." You can find St. Ciaran portrayed in the Basilica in the Ave Maria Chapel.
St. Brigid
St. Brigid of Ireland, dubbed a "fiery sunbeam of love" by Cowan, is believed to have been born in A.D. 450 near Dundalk and raised by druids. She entered a convent at an early age and eventually became the founder of the "double monastery" system, combining men and women in one religious community. Some accounts hold that Brigid was baptized by Saint Patrick.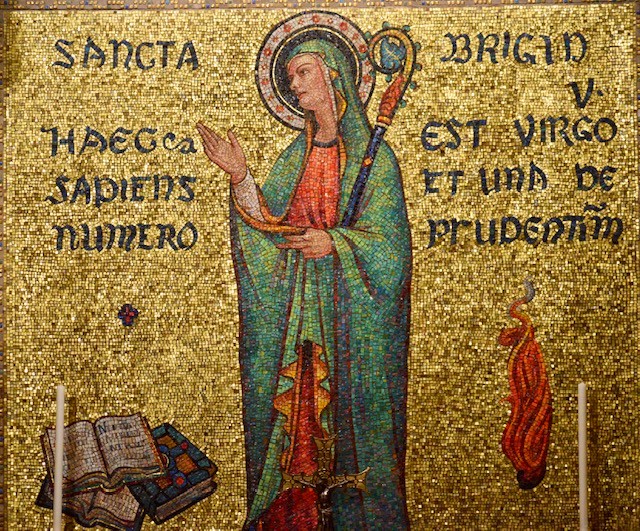 During Brigid's era, Ireland was experiencing a transformation from paganism to Christianity. What tradition relates about Brigid mirrors this tension with striking peculiarity. Many existing legends about Brigid derive from pagan folklore and vary in theme. One such tale recounts an exchange between Brigid and a chieftain over potential property for the monastery. The chieftain told her she could have as much land as her cloak would cover. Miraculously, Brigid cast out her cloak, which spread out "as far as the eye could see," in Tom Cowan's account. Another account relates that Brigid provided 18 churches with beer from just one barrel, after the pattern of Jesus' first miracle of turning water into wine.
Brigid bears the name of the ancient Celtic fire goddess – an association sparking imagery that would be displayed throughout her life and legacy. One hymn to Brigid declares, "Brigid, golden sparkling flame, lead us to eternal day, the fiery radiant sun." When she founded a monastery at Kildare – meaning "church of the oak" – she established an eternal flame tended exclusively by women. After the region was ravaged with political turmoil some centuries later, the flame was unfortunately extinguished. But Brigid's fiery legacy still endured, even if not in the literal sense. Because of her association with fire, she is considered the patron saint of those in cooking and the domestic arts. The Basilica honors Ireland's "fiery sunbeam" in the Chapel of Saint Brigid and the north façade.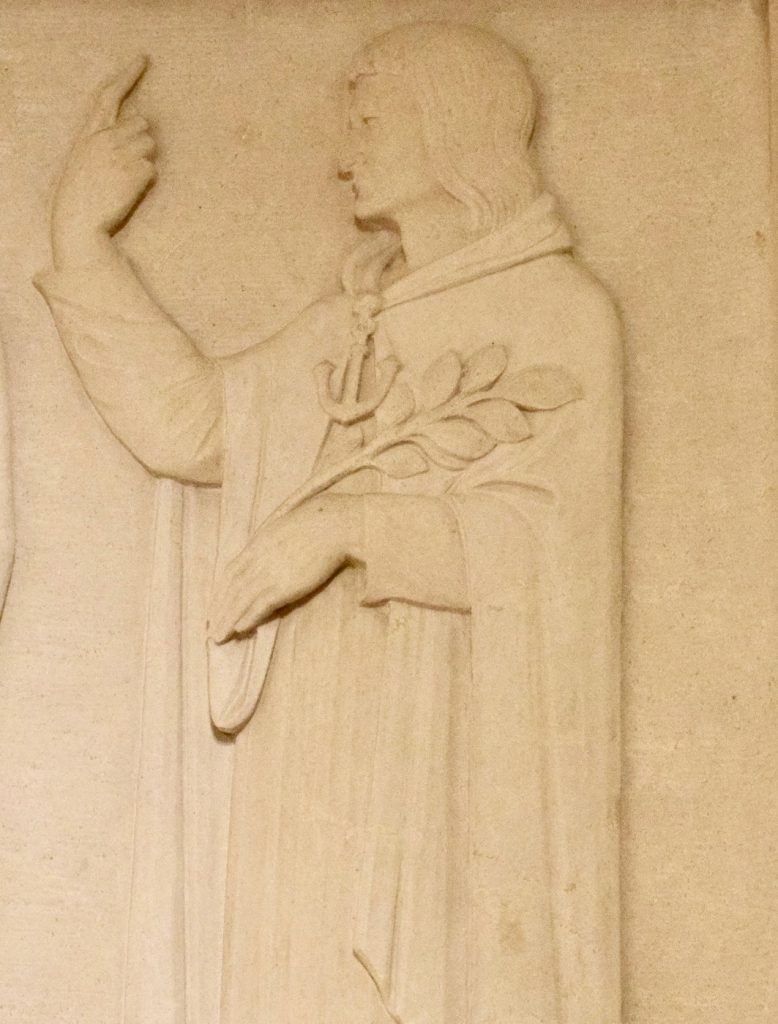 St. Brendan the Navigator
Born in 486, Brendan was raised in monastic communities and in 559 founded a monastery in Clonfert, Ireland, where he served as abbot.
Although he was a monk, Brendan was not content with a quiet life. He longed for adventure – for an experience of something beyond his limited surroundings in Ireland. After a man named Barinthus told Brendan about the Island of Paradise, he was determined to experience its wonders for himself. According to tradition, he embarked on two voyages to an island where heavenly glories were revealed to him, though it is unclear what details of his life have grown into legend. One account holds that Brendan was once visited by a bird that claimed to be St. Michael the Archangel and drew its beak across its wing to play him music. The bird's music was so magnificent that Brendan found the local harpists' music dull ever after.
In addition to his epic voyages, Brendan founded a number of other monasteries, chiefly around the Dingle Peninsula. Centuries after his death, the romanticized Navigation of St. Brendan was released and became widely popular, being translated into various languages. You can find St. Brendan in the Basilica in the Ave Maria Chapel.
St. Gall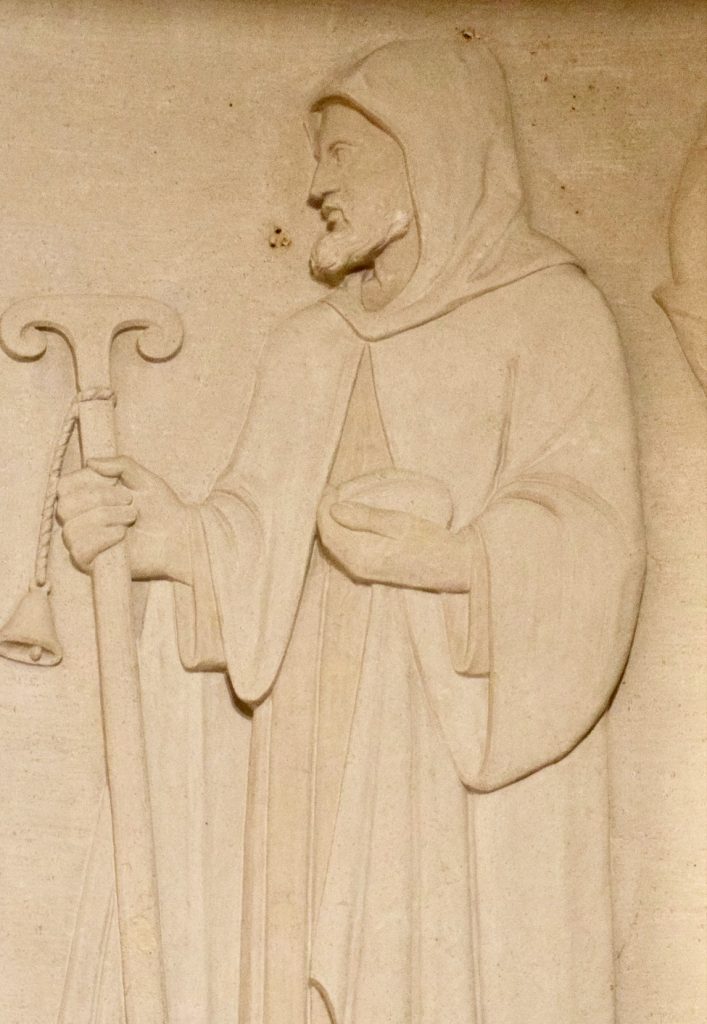 Gall was born in 550, and though he originally set out as a missionary, God ultimately had other plans in store for him. Gall journeyed with St. Columban to England, France, and other areas of Europe to establish monasteries, including the great abbey at Luxeuil in Burgundy. However, Gall soon fell ill and stayed around Lake Constance, Switzerland while Columban continued on to Italy to found more monasteries. More believers flocked to Gall, and he proved to be a critical agent in spreading the Gospel to the Swiss. Despite being offered influential roles elsewhere, he chose to remain in the forest, cherishing his simple life of contemplation.
A colorful tapestry of lore surrounds Gall's life in the wilderness. One such account says that while Gall lay prostrate in prayer, a bear wandered into his encampment and broke into his food. But Gall wasn't afraid – on the contrary, he was bold enough to order the bear to get wood for his fire, and it complied! As token of his thanks, Gall offered the bear a fresh loaf of bread and asked it to not return again. Another account holds that Gall plucked a thorn from a bear's paw – and though it is unclear whether this was the same bear, because of his kindness, Gall was not bothered by another bear again.
After his death, the site of his hermitage became home to a Benedictine Abbey called the Monastery of St. Gall, where music, literature, and the arts flourished in the Middle Ages. Today, a breathtaking library remains on the spot. You can find St. Gall portrayed in the Basilica in the Ave Maria Chapel.
Sources:
Butler's Lives of Saints, ed. Bernard Bangley
The Way of Saints, Dr. Tom Cowan