Mass Schedules
Livestreaming Sundays at 12:00 pm ET
Sunday Masses
Morning:
7:30 a.m., 9:00 a.m., and 10:30 a.m.
Afternoon:
12:00 noon, 2:30 p.m. (en español), and 4:30 p.m.
Daily Masses (Monday-Saturday)
Morning:
7:00 a.m. and 8:00 a.m.
Afternoon:
12:10 p.m. and 5:15 p.m.
Vigil Mass (Saturday):
4:30 p.m.
Holy Days of Obligation Masses
Mass times vary. Please see individual event pages.
Confession Schedules
Sunday
10:00 a.m. to 12:00 p.m. (Noon)
1:15 p.m. to 2:15 p.m. (En Espanol)
2:30 p.m. to 4:30 p.m.
Monday through Saturday
9:00 a.m. to 12:00 p.m. (Noon)
3:00 p.m. to 5:00 p.m.
No Confessions on:
Easter Sunday, Thanksgiving, Christmas Day, and New Year's Day

National Rosary for Religious Freedom
January 16, 2022 @ 1:30 pm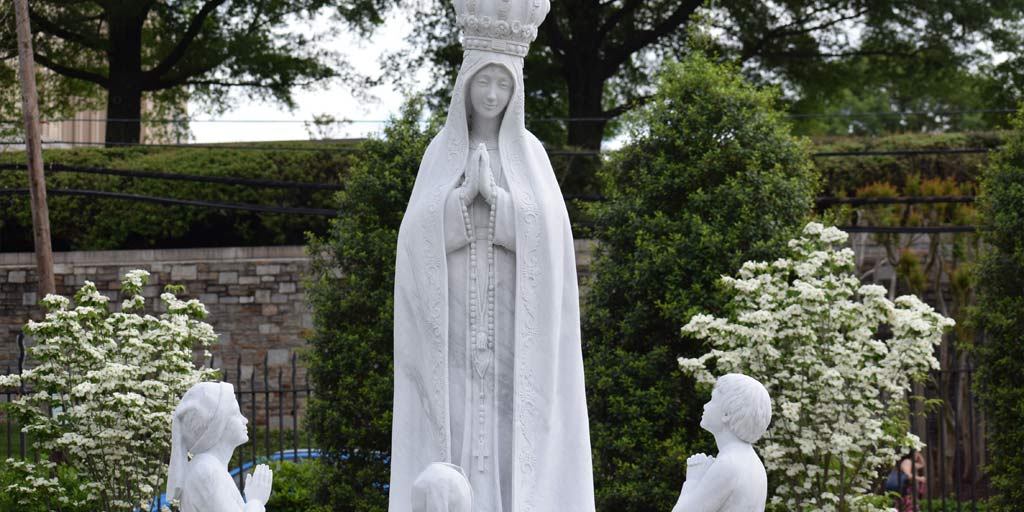 On Sunday, January 16, the United States will celebrate National Religious Freedom Day. Join us at 1:30 p.m. in turning to our Blessed Mother, Mary, who tenderly loves and protects her children, in praying the Most Holy Rosary for religious freedom and ending acts of violence against Catholic institutions. This recitation of the Holy Rosary will be livestreamed on www.nationalshrine.org/mass.
Related Events