Mass Schedules
Livestreaming Sundays at 12:00 pm ET
Sunday Masses
Morning:
7:30 a.m. and 9:00 a.m.
Afternoon:
12:00 noon, 2:30 p.m. (en español), and 4:30 p.m.
Daily Masses (Monday-Saturday)
Morning:
8:00 a.m.
Afternoon:
12:10 p.m.
Vigil Mass (Saturday):
4:30 p.m.
Holy Days of Obligation Masses
Mass times vary. Please see individual event pages.
Confession Schedules
Sunday
There will be no Confessions on Sundays until further notice.
Monday through Saturday
9:00 a.m. to 11:00 a.m.
No Confessions on:
Easter Sunday, Thanksgiving, Christmas Day, and New Year's Day

30th Annual Christmas Concert for Charity
December 6, 2019 @ 7:30 pm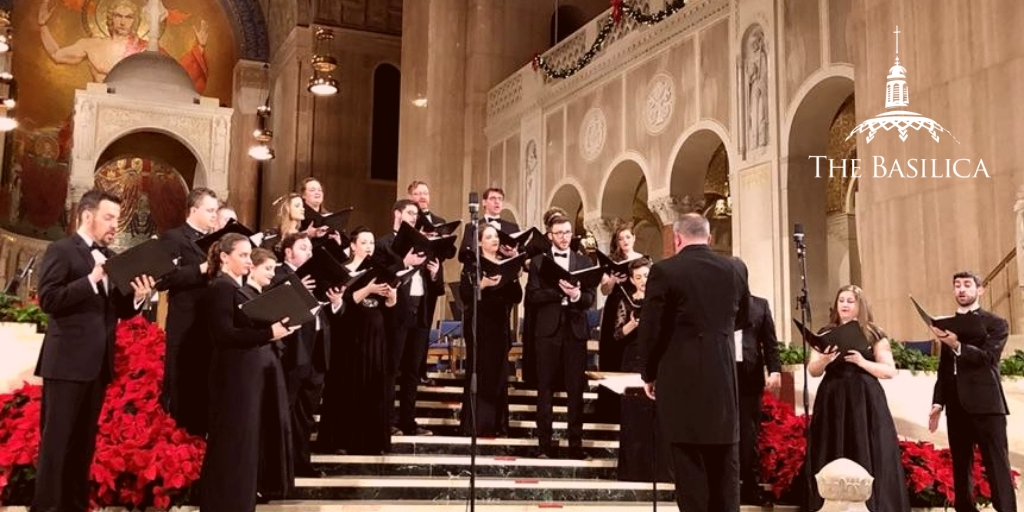 Sponsored by The Catholic University of America and the Basilica, this event draws standing-room-only crowds and raises thousands of dollars each year for a designated charity. This year, all funds raised will benefit the Brothers of Charity. Join us in welcoming the Christmas season with this festive concert.
All are welcome to attend. There are no tickets or reservations. Seating is on a first-come, first-served basis.
Related Events