Mass Schedules
Livestreaming Sundays at 12:00 pm ET
Sunday Masses
Morning:
7:30 a.m., 9:00 a.m., and 10:30 a.m.
Afternoon:
12:00 noon, 2:30 p.m. (en español), and 4:30 p.m.
Daily Masses (Monday-Saturday)
Morning:
7:00 a.m. and 8:00 a.m.
Afternoon:
12:10 p.m. and 5:15 p.m.
Vigil Mass (Saturday):
4:30 p.m.
Holy Days of Obligation Masses
Mass times vary. Please see individual event pages.
Confession Schedules
Sunday
10:00 a.m. to 12:00 p.m. (Noon)
1:15 p.m. to 2:15 p.m. (En Espanol)
2:30 p.m. to 4:30 p.m.
Monday through Saturday
9:00 a.m. to 12:00 p.m. (Noon)
3:00 p.m. to 5:00 p.m.
No Confessions on:
Easter Sunday, Thanksgiving, Christmas Day, and New Year's Day

20th Annual Asian & Pacific Island Catholics Marian Pilgrimage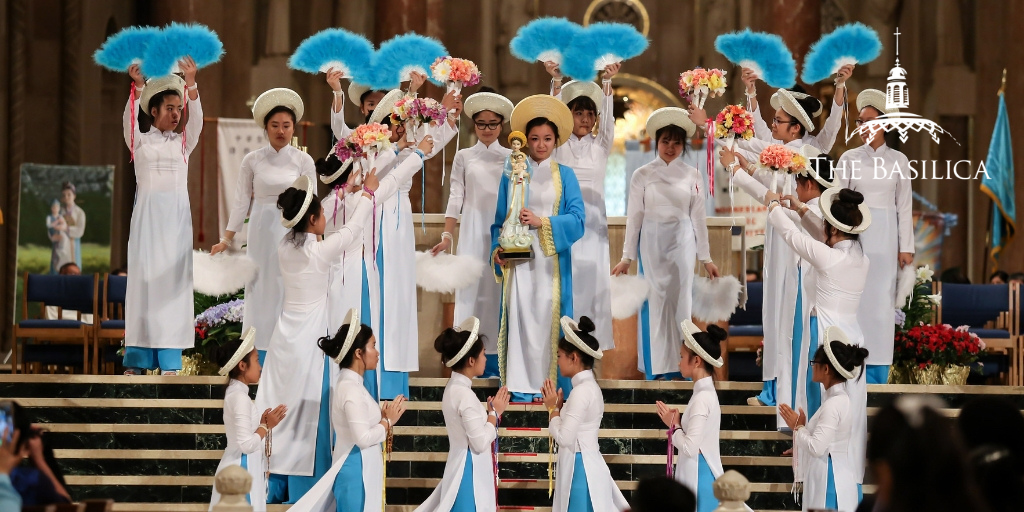 On Saturday, May 6, 2023, the Asian and Pacific Island Catholic communities will come together to celebrate their heritage and Marian devotions. This Marian day of prayer will include the following communities: Bangladeshi, Burmese, Cambodian, Chamorros, Chinese, Filipino, Indian, Indonesian, Japanese, Korean, Laotian, Lebanese, Montagnard, Pakistani, Samoan, Sri Lankan, Thai, and Vietnamese.
Please check back for more information.
Related Events