Mass Schedules
Livestreaming Sundays at 12:00 pm ET
Sunday Masses
Morning:
7:30 a.m., 9:00 a.m., and 10:30 a.m.
Afternoon:
12:00 noon, 2:30 p.m. (en español), and 4:30 p.m.
Daily Masses (Monday-Saturday)
Morning:
7:00 a.m. and 8:00 a.m.
Afternoon:
12:10 p.m. and 5:15 p.m.
Vigil Mass (Saturday):
4:30 p.m.
Holy Days of Obligation Masses
Mass times vary. Please see individual event pages.
Confession Schedules
Sunday
10:00 a.m. to 12:00 p.m. (Noon)
1:15 p.m. to 2:15 p.m. (En Espanol)
2:30 p.m. to 4:30 p.m.
Monday through Saturday
9:00 a.m. to 12:00 p.m. (Noon)
3:00 p.m. to 5:00 p.m.
No Confessions on:
Easter Sunday, Thanksgiving, Christmas Day, and New Year's Day

2023 Summer Organ Recital Series – Todd Fickley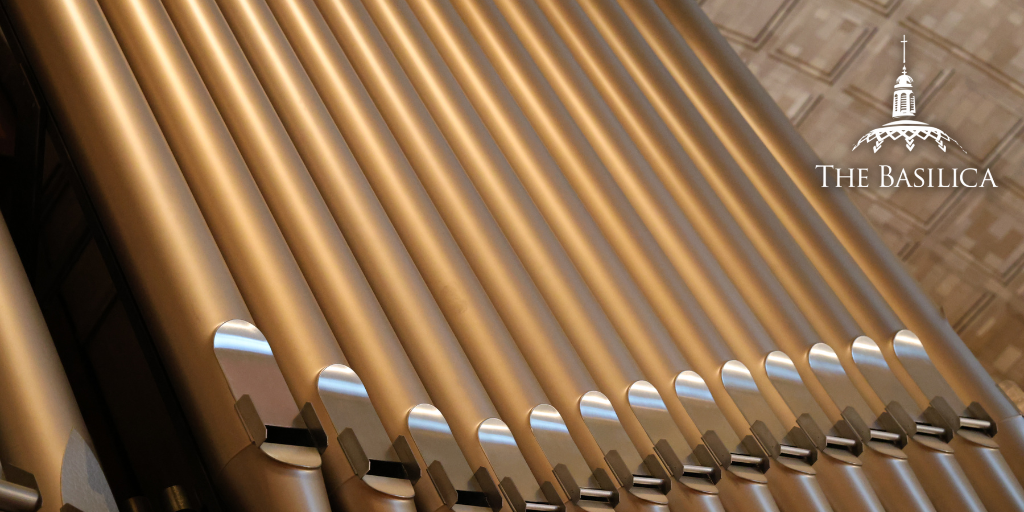 Join the Basilica for the fifth performance in our 2023 Summer Organ Recital Series on July 30 at 6:00 PM in the Great Upper Church. Todd Fickley of Washington, D.C. will perform.
Todd Fickley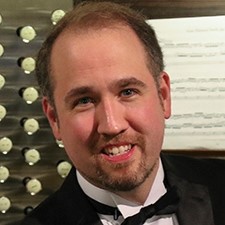 Todd Fickley is the Organist of National Presbyterian Church and founder of "The Bach Project." He is the long-time protégé of the late Bach expert Dr. J. Reilly Lewis, having served as his Artistic Assistant at both the Washington Bach Consort and the Cathedral Choral Society. He is also the Associate Director and Keyboard Artist for The Choralis Foundation.
Equally comfortable at the podium, harpsichord, piano, and organ, his career spans over 25 years performing across the United States, Europe, and Israel. He is frequently seen in concert with a wide variety of ensembles, such as the National Symphony Orchestra, The Washington Ballet, the National Philharmonic, and the Three Notch'd Road baroque ensemble.
A native Washingtonian, Mr. Fickley began his organ studies at the Washington National Cathedral under Bruce Neswick. At the age of 23, Mr. Fickley was made a Fellow of the American Guild of Organists (AGO). He also holds the AGO Choirmaster Diploma as well as the M.A. in Organ Performance with High Distinction from the University of Wales.
A prize-winning organist and specialist in the music of J.S. Bach, Mr. Fickley has been featured numerous times on NPR and PRI. In 2014 he launched "The Bach Project," a cycle of concerts performing and recording all of Bach's organ works, the first time in almost a quarter of a century that such a project has been undertaken in the D.C. area. The first volume on the MSR Classics label was praised in Fanfare Magazine as "some of the most enthralling Bach organ playing you are likely to hear anywhere by anyone." The Project has taken him to Germany in 2015 and 2018 researching and performing on historic organs.
Mr. Fickley is frequently seen as conductor, soloist, accompanist and lecturer in the Washington, D.C. metro area. He is an Officer in the Order of St. John and a member of the National Society of Washington Family Descendants.