Mass Schedules
Livestreaming Sundays at 12:00 pm ET
Sunday Masses
Morning:
7:30 a.m., 9:00 a.m., and 10:30 a.m.
Afternoon:
12:00 noon, 2:30 p.m. (en español), and 4:30 p.m.
Daily Masses (Monday-Saturday)
Morning:
7:00 a.m. and 8:00 a.m.
Afternoon:
12:10 p.m. and 5:15 p.m.
Vigil Mass (Saturday):
4:30 p.m.
Holy Days of Obligation Masses
Mass times vary. Please see individual event pages.
Confession Schedules
Sunday
10:00 a.m. to 12:00 p.m. (Noon)
1:15 p.m. to 2:15 p.m. (En Espanol)
2:30 p.m. to 4:30 p.m.
Monday through Saturday
9:00 a.m. to 12:00 p.m. (Noon)
3:00 p.m. to 5:00 p.m.
No Confessions on:
Easter Sunday, Thanksgiving, Christmas Day, and New Year's Day

2022 Christmas Dinner Registration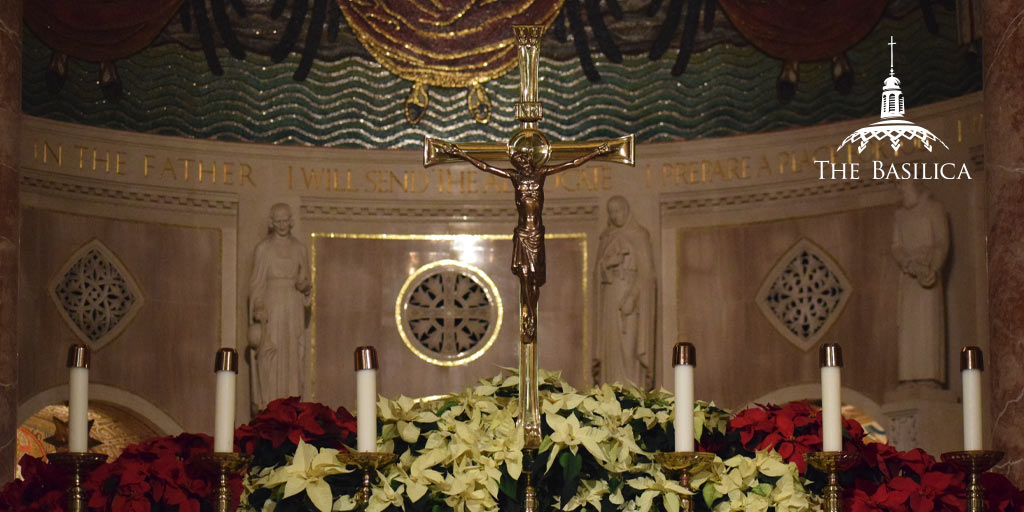 The Basilica of the National Shrine of the Immaculate Conception will provide meals for hundreds of poor, homeless, elderly, and needy individuals living in the District of Columbia and surrounding areas on Christmas Day. Meals will be available for pick-up or delivery only. To request a Christmas Day dinner, please call 202-526-8300. All meal requests must be received by Friday, December 16th.
Volunteers are needed to fill many different positions. To register as a volunteer, please click here. For more information, please contact [email protected] or 202-526-8300. Thank you for your interest in helping, and we look forward to welcoming you this Christmas.
Related Events