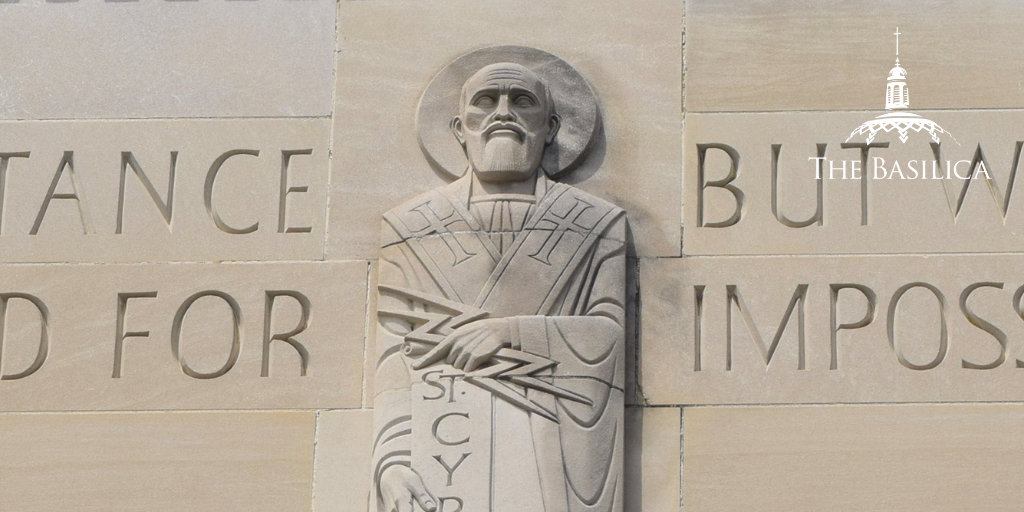 "The Word of God, as consubstantial with the Father, has all things in common with Him and, therefore, has necessarily supreme and absolute dominion, over all things created." – Saint Cyril of Alexandria
On June 27, we celebrate the Memorial of St. Cyril of Alexandria, Bishop and Doctor of the Church. A fiery man with a passion for the truth, Cyril struggled against his impulsive nature. But even in his human frailty, God used him for a great purpose: to defeat the pernicious heresy of Nestorianism. Learn more about St. Cyril of Alexandria's life and where you can find him in the Basilica in today's post.
Early Life
The nephew of the Bishop of Alexandria, St. Cyril was born in 376 A.D. and grew up in an era of rebirth for Christianity in Egypt's capital. In 412, Cyril took his uncle's position as bishop, and soon caused a stir with his opinionated nature and reactive temper. While he zealously defended what he believed in, he often acted rashly. He closed the churches of the Novatian heretics, and fell into spats with civic authorities and battled paganism with force.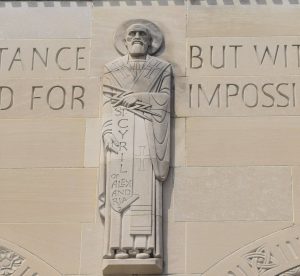 Cyril Fights Nestorianism
Over the course of his life, Cyril became more even-tempered and took the helm in the fight against Nestorianism. Nestorianism was a heresy promulgated by Nestorius, who served as archbishop of Constantinople in 428 A.D. This heresy purported that Jesus Christ's human and divine natures were separate; that while Christ was indeed human and God, His body only served as a shell for His divine spirit. In Nestorius' account, the child Mary gave birth to was Jesus, but not the eternal God of John 1:1. He would refer to Mary as the Mother of Christ, but not the Mother of God.
Cyril rightfully refuted these claims, explaining how this heresy defied the truth of the Incarnation and fatally undermined the doctrine of redemption. As a result of Cyril's efforts, Nestorius was condemned by the Roman Church.
St. Cyril: A Flawed Vessel for a Great Purpose
Cyril was far from perfect. But he is proof of how God can take anyone – no matter how weak and flawed they may be, and use them for His divine purpose. You can find St. Cyril of Alexandria portrayed in the Basilica in the east portico and the St. Lucy Chapel window.
Source:
Butler's Lives of Saints, ed. Bernard Bangley
"St. Cyril of Alexandria," Franciscan Media