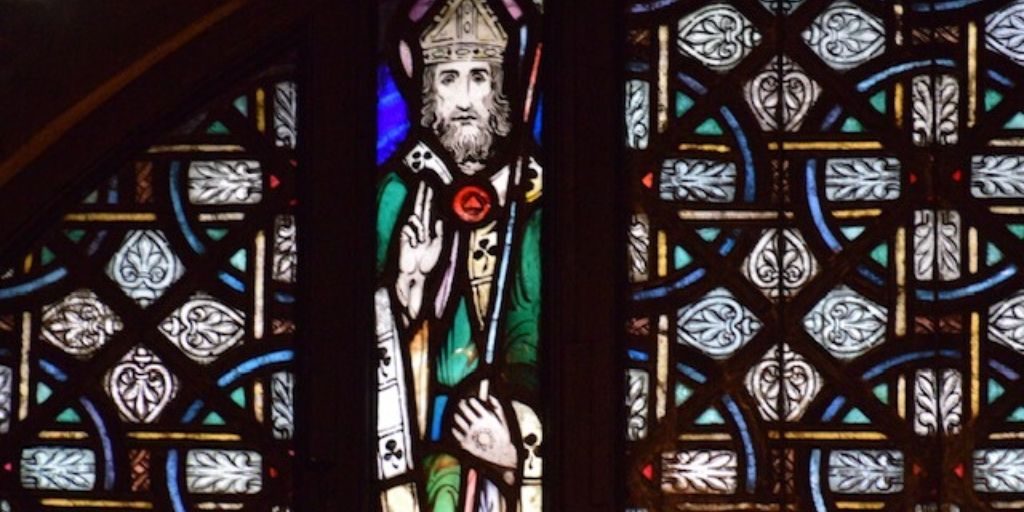 "Christ within me, Christ behind me, Christ before me, Christ beside me, Christ beneath me, Christ above me."
Saint Patrick is perhaps one of the most widely recognized saints in the world. And while the secular world associates his celebration with shamrocks and leprechauns, the real story of Saint Patrick is far more powerful than kitschy symbols and green clothing. Saint Patrick was the driving force behind Ireland's transition to Christianity, founding critical networks of churches around the country. We celebrate his Feast on March 17.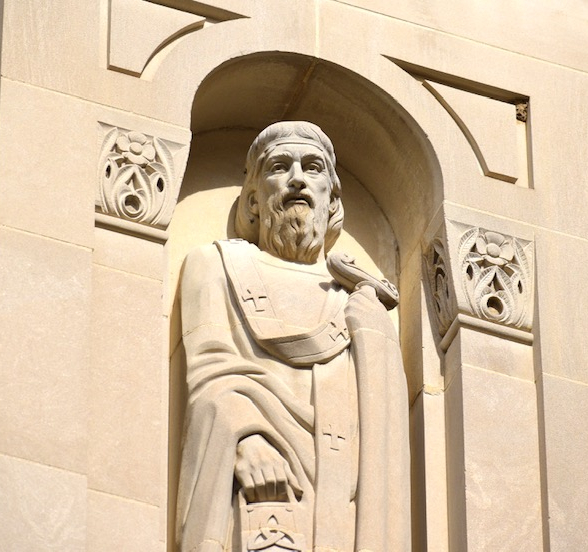 Saint Patrick's Early Life
The son of a Roman civil servant living in Britain, Patrick is believed to have been born sometime around 390 A.D. At the age of 16, he was kidnapped by pirates and sold as a slave in Ireland. There, he was forced to work as an unpaid shepherd. As he wandered the hills with his flocks, he filled his hours with prayer and contemplation, developing a devout Christian faith.
After spending six years in captivity, Patrick managed to escape Ireland aboard a ship and travel back to his family. From there, he studied for the priesthood in Gaul, living in a monastery for 15 years. However, his business in Ireland was far from finished; he experienced repeated dreams that made it clear he needed to return to Ireland. In one such vision, the Irish people begged him, "Come back and walk with us once more."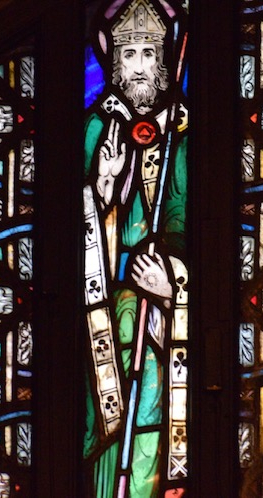 Saint Patrick Returns to Ireland
By 432, only a handful of individuals in Ireland were Christians. Saint Patrick and his fellow missionaries faced an uphill battle, as many pagan druids opposed their efforts. Patrick traveled to the most remote parts of the island, proclaiming the gospel where it had never been heard before. In spite of the challenges he faced, Saint Patrick proved to be a formidable force for God, baptizing thousands of individuals, ordaining hundreds of clergy, and founding multiple monasteries.
The framework of Christian churches put in place by Patrick helped Ireland eventually become one of the most Catholic countries in the world.
May we also be unafraid to take the gospel to those who have not heard, wherever God may lead us.
"But you will receive power when the holy Spirit comes upon you, and you will be my witnesses in Jerusalem, throughout Judea and Samaria, and to the ends of the earth." – Acts 1:8
Saint Patrick is a patron saint of Ireland and is portrayed in the Basilica in the Northern Façade, the Ave Maria Chapel, the St. Brigid of Ireland Chapel, and Mary Queen of Ireland oratory.
---
Sources:
Butler's Lives of the Saints (ed. by Bernard Bangley)
Cowan's The Way of Saints
---
Light a Candle at the Basilica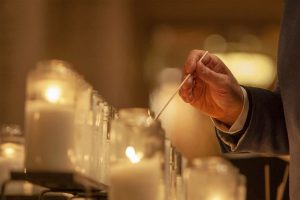 In honor of Mary, Queen of Ireland, we invite you to light a candle today at the Basilica. Vigil candles burn in the chapels throughout the Upper Church and lower crypt level of the National Shrine. Each candle represents the faith of the supplicants and their fervent prayers entrusted to the intercession of the Blessed Mother.
---