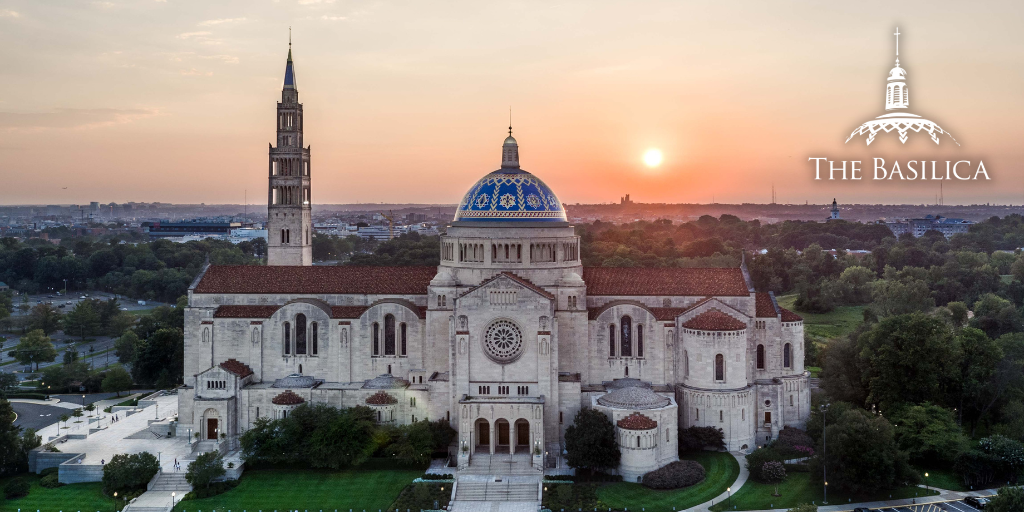 The National Shrine Shops are back with an all-new collection for summer 2023. With wall calendars, Catholic jewelry, playing cards and more, this curated selection includes gift options for everyone. Explore the latest from the National Shrine Shops now!

Way to Happiness
Originally published in 1953, this short but powerful book was written by Archbishop Fulton J. Sheen as a pastoral guide to finding peace and hope in this life, and eternal happiness in the life to come. With chapters on a variety of topics – from Work and Love, to Children and Giving, it offers valuable insights as to how we're called to "fight the good fight" while keeping our eyes fixed on Jesus.
Olivewood One Decade Comfort Cross Rosary
This beautifully simple rosary is comprised of olivewood beads and a brown cord, with a comfort cross hanging from the center. It is handmade by artisans in Bethlehem.

Catholic Doctrine Playing Cards
Artfully crafted by Fr. William Armstrong, this standard deck of playing cards has been designed to teach different elements of Catholic doctrine while being used for a variety of games. Featuring the Ten Commandments, the Mysteries of the Rosary, and more, these cards provide an innovative way for gameplayers to learn more about Catholicism.

Blessings Bell Christmas Ornament
Made from solid brass, this delicate bell ornament hangs from a white satin ribbon and includes a resin holly accent charm. Whether it's for yourself or a friend, this ornament will make a beautiful addition to anyone's Christmas décor!

Italian Ladybug Rosaries
The name of the ladybug originated in the Middle Ages, when the people of Europe prayed to the Blessed Virgin Mary to help save their crops. Tradition holds that she answered by sending the ladybug to eat the pests, and the crops were saved. Now, with this Italian glass ladybug jewelry, you can call on Our Lady as you reflect on her provision for the faithful. Beads measure 8 millimeters in diameter.

2024 Catholic Classical Art Calendars
2024 Catholic Classical Art Calendars are finally here! Whether you prefer to view calming depictions of Angels, stunning masterpieces of Our Lady and the Saints, or powerful paintings of our Savior, each of these calendars is a delight to behold. Elegant and practical, they also highlight multiple feasts and Catholic traditions and serve to inspire greater devotion every day of the year.

Olivewood Comforting Angel
Hand-carved in Bethlehem from olivewood, this guardian angel is elegant yet simple. At just 2 inches tall, this quaint carving comes with a prayer card, and is a wonderful reminder that God's guardian angels are always watching over His children.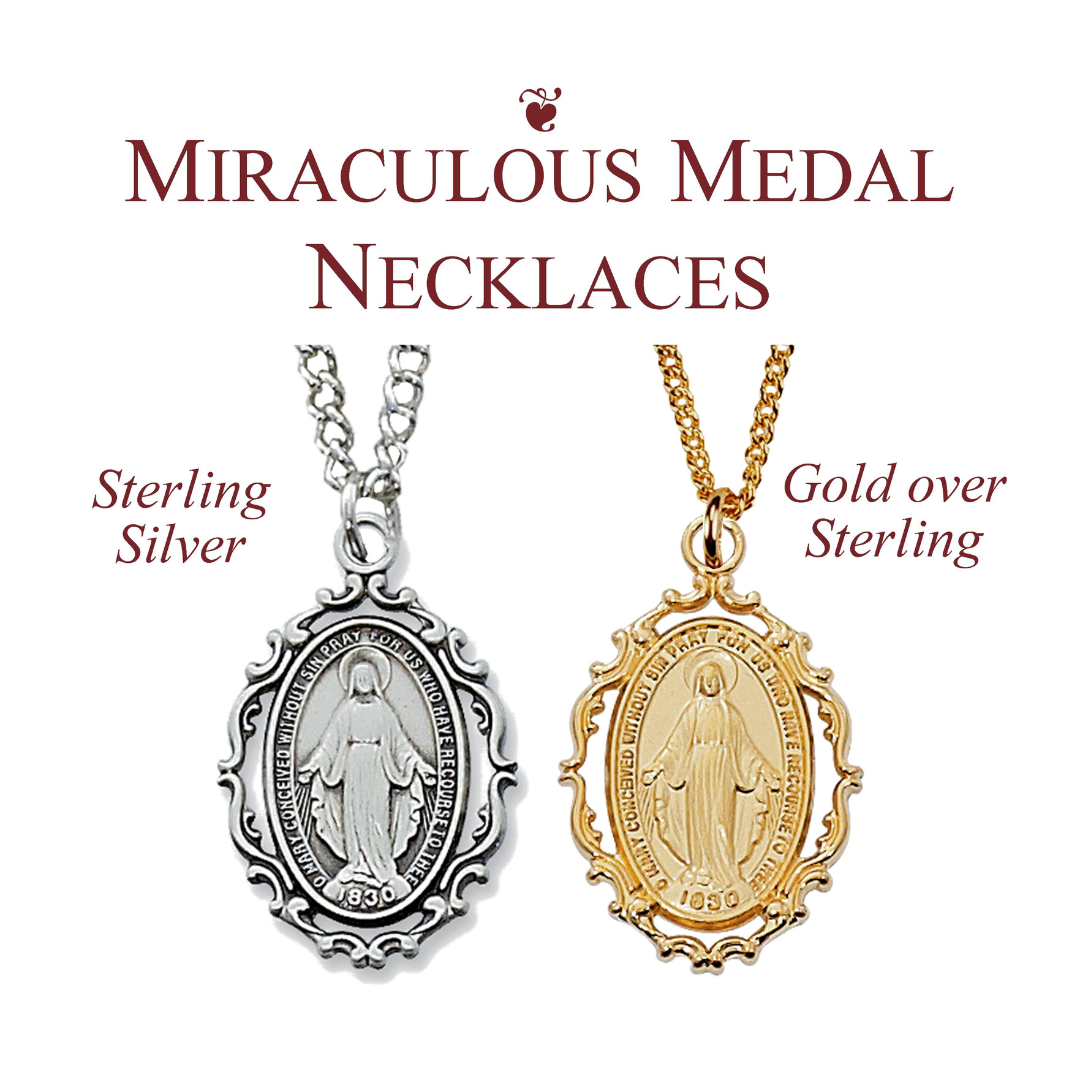 Miraculous Medal Necklaces
According to tradition, the Blessed Mother appeared to St. Catherine Labouré and told her that whoever wore the Miraculous Medal would receive many miracles. These necklaces honor that devotion, and come in sterling silver and gold-plated sterling silver. Each pendant is 1 inch long and hangs on an 18-inch chain.

Pearl Double-Strand Scapular Bracelet
Featuring 14 gleaming ivory pearls linked by a 14-karat gold-plated chain, this double-strand scapular bracelet will serve as a gentle reminder to "pray without ceasing."

Brown Wool Scapular with Medals
This brown wool scapular displays Our Lady of Mt. Carmel appearing to St. Simon in a vision on one side and the words of Our Lady's scapular promise on the other. It also features a small crucifix charm and a St. Benedict Medal. The medals rest at 2 inches tall by 1.5 inches wide and hang upon two 32-inch-long chords.