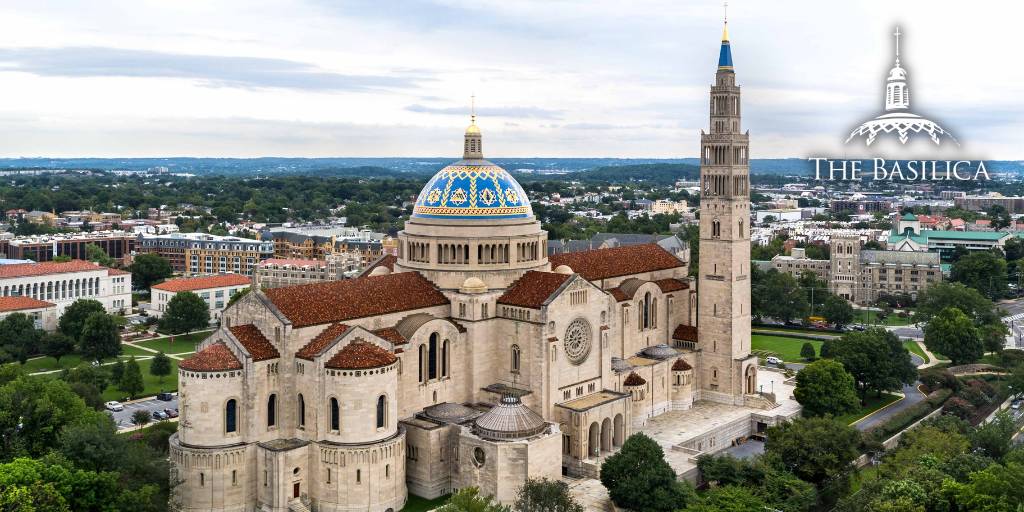 The National Shrine Shops are back with a newly curated collection just in time for the end of summer. From breathtaking rosaries and jewelry to home figurines and scapulars, there is something for everyone. We invite you to browse the National Shrine Shops Summer 2022 Collection!

2023 Mary and the Saints Calendar
This stunning 12×12 inch wall calendar features a different classically inspired painting of the Blessed Mother or the saints each month. Elegant and practical, it highlights multiple feasts and Catholic traditions and serves to inspire greater devotion every day of the year.

Worry Angel with Prayer
Standing at 2.5 inches tall, this heart warming Worry Angel figurine is made from resin and serves as a reminder to "Cast all your worries upon Him, because he cares for you," (1 Peter 5:7). It comes in a sleek grey box with the text: "I know you are so worried about the ones you love. This tiny little angel was sent from above. She takes away your burdens and your troubles too. She sends your prayers to God in Heaven to help take care of you."

6mm Pearl Gold-plated Relic Rosary
Breathtakingly elegant, this rosary is made from shimmering ivory perla and features a gold-plated crucifix and a miraculous medal. Encased in the center of the crucifix is a relic that touched the tomb of Jesus.
Olivewood One Decade Comfort Cross Rosary
This beautifully simple rosary is comprised of olivewood beads and a brown cord, with a comfort cross hanging from the center. It is handmade by artisans in Bethlehem.
Our Lady of Guadalupe Necklace
This stunning 14k gold plated necklace is 18 inches long and features an intricately designed medallion depicting the Holy Mother under her title as Our Lady of Guadalupe.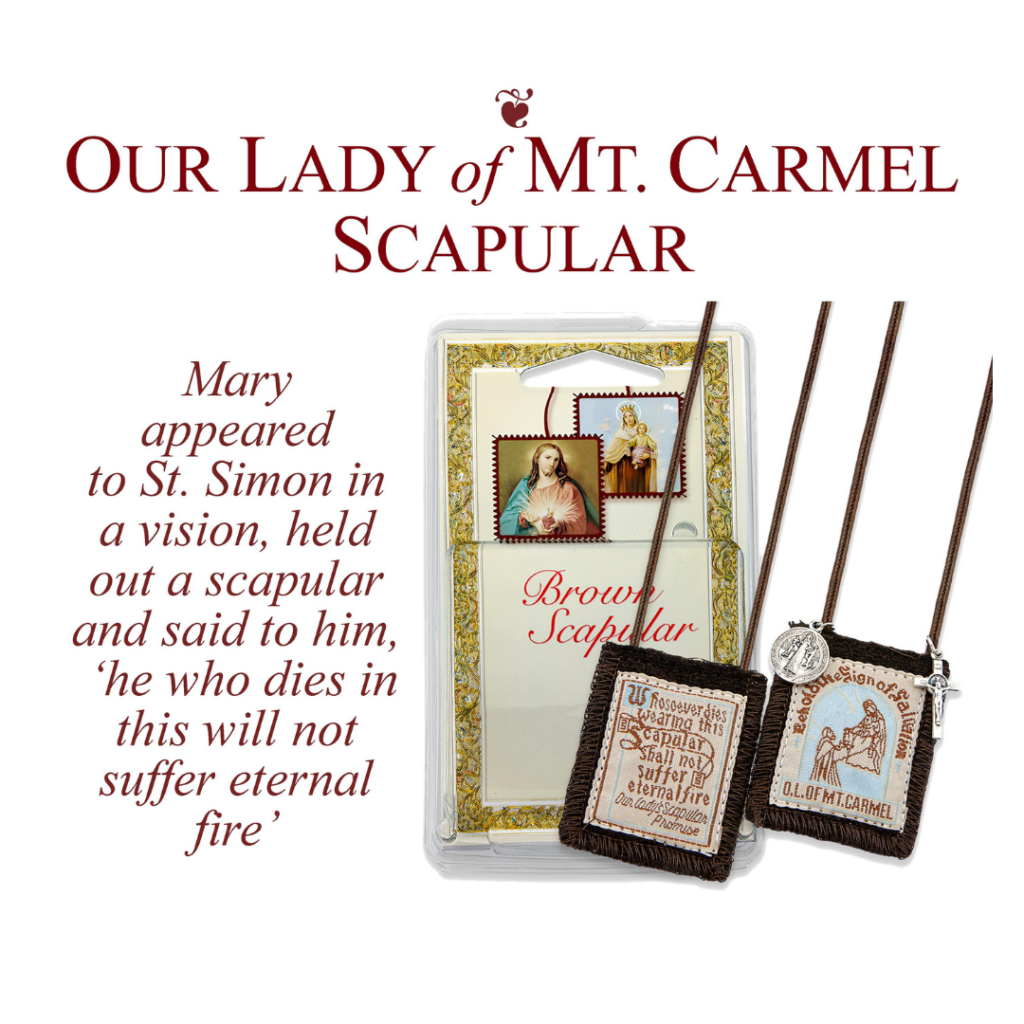 Brown Wool Scapular with Medals
This brown wool scapular displays Our Lady of Mt. Carmel appearing to St. Simon in a vision on one side and the words of Our Lady's scapular promise on the other. It also features a small crucifix charm and a St. Benedict Medal. The medals rest at 2 inches tall by 1.5 inches wide and hang upon two 32-inch-long chords.

Grotto Ornament with Relic
Hand-carved from olivewood in the Holy Land, this ornament depicts the Holy Family in a classic nativity scene. A relic that touched Jesus' birthplace in Bethlehem also rests in the star medallion above the stable.

Crystal Baguette Cross Necklace
Made from transparent baguette crystals and plated in 14k gold, this dazzling cross necklace is both eye-catching and versatile.

Ladybug Jewelry
The name of the ladybug originated in the Middle Ages, when the people of Europe prayed to the Blessed Virgin Mary to help save their crops. Tradition holds that she answered by sending the ladybug to eat the pests, and the crops were saved. Now, with this Italian glass ladybug jewelry, you can call on Our Lady as you reflect on her provision for the faithful. Beads measure 8 millimeters in diameter.

Stained Glass Nativity Puzzle
Get a headstart on your Christmas shopping by purchasing this 1000-piece puzzle featuring the work of artist Randy Wollenmann. Portraying a vividly detailed nativity scene that is evocative of stained-glass, this puzzle makes a splendid Christmas gift. Measures 24 inches by 30 inches when completed.