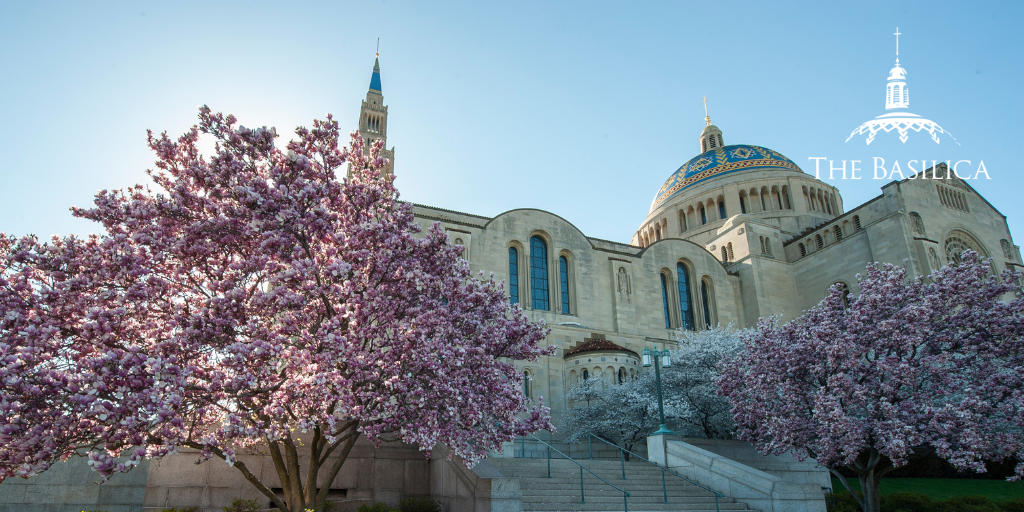 This month, we are delighted to announce the arrival of the National Shrine Shops Mother's Day 2022 Collection! As we approach this special holiday, we invite you to explore the latest items from the National Shrine Shops. Browse home décor, sacred jewelry, and more in this curated selection of gifts for mom!

Be Not Afraid JPII Signature Bracelet Metallic Gold
This bracelet features St. John Paul II's motto, "Be not afraid!" in his own handwriting, engraved in a silver-tone or gold-tone hammered zinc bar made in Italy. Men or women can wear this minimalist piece, which features our signature "blessed" tag, a wristband that is handwoven in Medjugorje, Bosnia and Herzegovina, and adjustable cording which opens to 9.5 inches in diameter. It can serve as a reminder that there is nothing to fear because God is always with us, as Matthew 28:20 tells us: "Remember, I am with you always, even to the end of age."

Mother of Pearl with Crystal Cross Necklace
From its glowing ivory heart pendant to its delicate golden chain, this Mother of Pearl with Crystal Cross Necklace is as versatile as it is elegant. The pendant measures 1.29 by 1.26 inches, and dangles from an adjustable 16-19-inch chain. Made in the USA..

Our Lady of Lourdes Lily Rosary
Made in Italy, this feminine rosary features a crucifix adorned with hand-enameled lilies, as well as a gold-plated bust of our Lady of Lourdes. 7 mm Bohemian faceted glass beads are interspersed along the chain, their pearly finish perfectly complementing the pink and red tones of the lily petals. It also features rich red Our Father beads with gold caps, and the traditional Ghirelli brand plate.

Immaculate Waters – Lotions and Soaps
Immaculate Waters products are each made with pure Lourdes Grotto water for an all-natural skin care experience. From soaps and body washes to lotions and aromatherapy spritzers, they are perfect for those with sensitive skin, made with the highest quality ingredients and without harsh additives. Immaculate Waters offers unscented products and rose-scented and lavender-scented products.
Miraculous Necklace – Made in Lourdes
According to tradition, the Blessed Mother appeared to St. Catherine Labouré and told her that whoever wore the Miraculous Medal would receive many miracles. This necklace honors that devotion, featuring a gold and silver-tone Miraculous Mary Medal with a gold-tone "miracles" charm tag. On the front of the medal, Mary is encircled by the French words, "Marie, conue sans péché, priez pour nous qui avons recours vous" which translates to: "O Mary, conceived without sin, pray for us who have recourse to you." Handmade at the Holy Site of Lourdes, each medal is created by the official maker of the Miraculous Mary Medal for the Chapel of Our Lady of the Miraculous Medal in Paris, where the very first Miraculous Mary Medal was made. The necklace has a 24-inch gold dipped box chain with a 1-inch extender, and comes with an inspirational card that tells the story of the Miraculous Medal.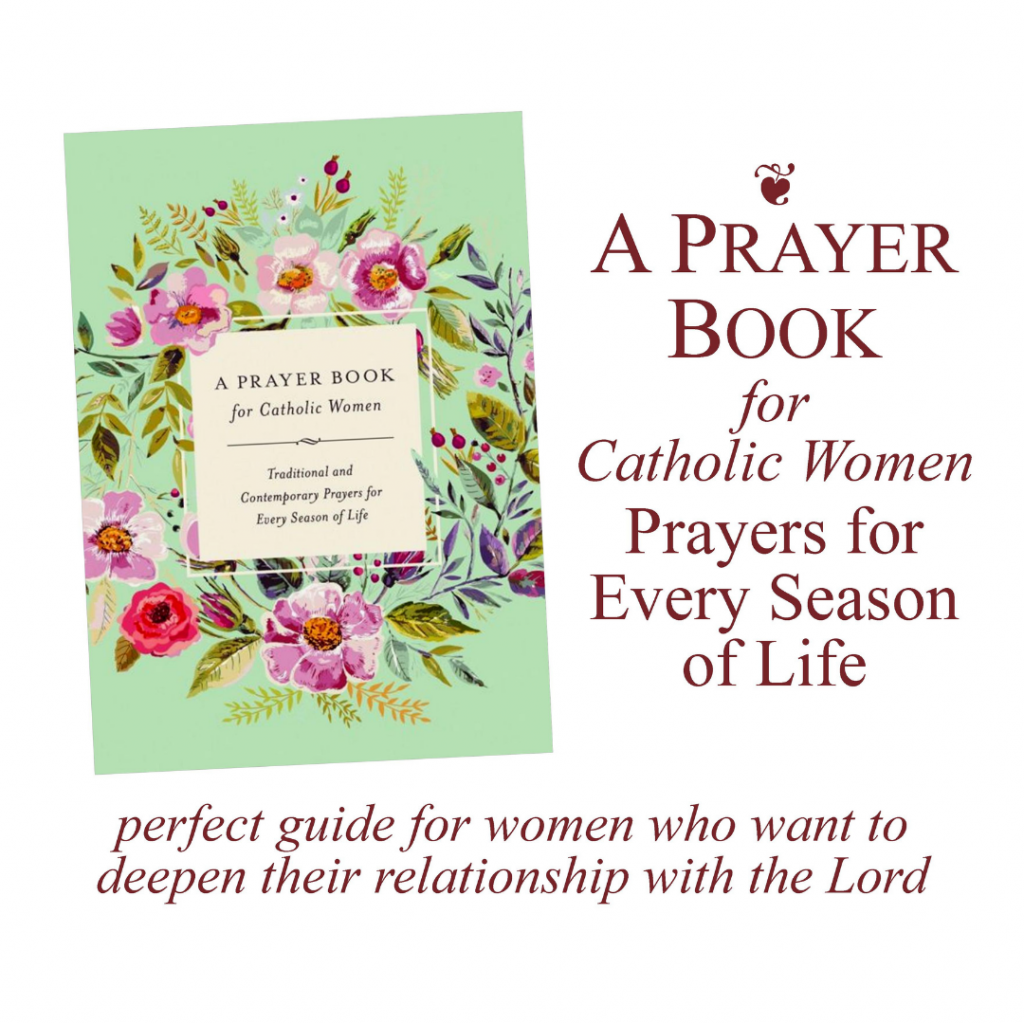 A Prayer Book for Catholic Women
Beautifully designed and easy to read, this book is an ideal resource for daily prayer. These selections bring together beloved traditional prayers with new original prayers to help inspire and strengthen every believer. Organized around the seasons of a woman's life and her spiritual journey, these prayers will help women of all ages and stages of life to experience God's love and grace each day.

Miraculous Medal Glass Holy Water Bottle
This large Miraculous Medal Glass Holy Water Bottle honors the devotion received by St. Catherine Labouré with a delicately detailed medallion. Measuring 4.5 by 3.25 inches, this bottle can hold 4 oz. of liquid. Holy Water included with purchase. Made in Italy.

L'Innocence Hand-painted Statue
Standing just under one foot tall, this beautiful statue features the Holy Mother holding a sleeping baby Jesus in one arm, and a lamb in the other. Crafted with incredible detail, this lifelike statue was hand-painted to resemble the famous painting by William-Adolphe Bouguereau, and would make a lovely addition to your home décor.

Madonna and Child Necklace
This sweet necklace of the Madonna and Child is made from gold-filled metals, meaning that it looks and feels like solid gold, but is much more affordable! The pendant is 0.6 by 0.4 inches, and hangs from an 18-inch-long chain. This necklace is certain to touch the hearts of new and experienced mothers alike.

Madonna of the Rose Painting
Madonna of the Rose is believed to have been painted by the Italian artist Raphael around 1517, during the Renaissance era. This 8-inch square replica captures a small portion of the larger oil painting, in which Our Lady is depicted holding the infant Jesus beside a table on which a single pink rose rests.