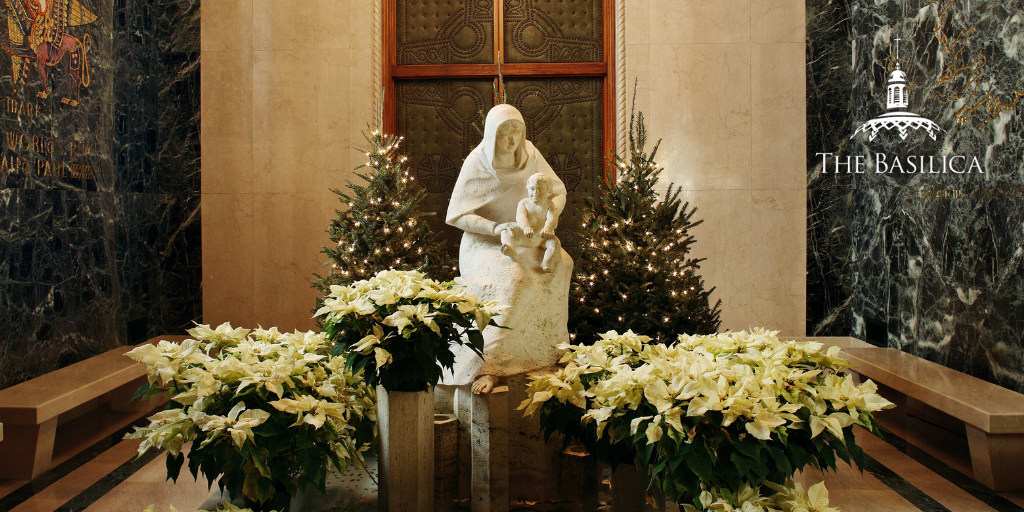 The National Shrine Shops are back with a newly curated collection just in time to start planning for the Christmas season! From books and fragrances to Christmas cards and home décor, there is something for everyone as we prepare to celebrate Christ's birth! Browse the National Shrine Shops Christmas Gift Guide today.

Holy Shroud Fragrance
Blended from pure Galilean olive oil and oil from the 2000-year-old trees in the Garden of Gethsemane, this devotional fragrance is infused with some of the ancient burial fragrances mentioned in the Gospel accounts of the resurrection. Symbolically representing the scents that would have been present on the linen burial cloth of Jesus, the divine aroma of this devotional oil will remind you of the hope and promise of eternal life offered through the death and resurrection of Jesus Christ, Savior of the World. The fragrance comes in a 0.5 oz bottle.
The Empty Chair Memorial Ornament
At 3.5 in. tall, this ornament serves as a sweet reminder of the loved ones that are no longer with us in person, but who are with us in spirit.

Madonna & Child Christmas Cards
These elegant Christmas Cards are certain to inspire devotion to our Blessed Mother! One box includes 18 cards and envelopes measuring 5 in. by 7 in. Featuring a depiction of the Madonna and Child as painted by Giovanni Battista Salvi in 1650, each card reads inside:
"May you keep in your heart the miracle of Christmas today and forever."

Advent Nativity Candleholder
Designed by illustrator Michael Adams, this resin candleholder depicts the Holy Family with the Magi, an angel, a shepherd, and a sheep. It provides a visual reminder to mark the Sundays of the Advent season as you count down to Christmas Day!

The Christmas Cross Pin
This festive pin features a jeweled Christmas tree overlaid with a golden cross. Studded with an array of colorful glass gems and topped with a star, this pin is 2.5 in. tall and will make the perfect adornment to your holiday attire.

Icon Christmas Ornaments
Made in Ukraine, these exquisite resin ornaments portray heartwarming scenes of the nativity and Our Lady with the infant Jesus, serving as a gentle reminder of how the Lord of all creation came to earth as a baby to offer us the ultimate gift of salvation.
Each ornament is approximately 4.75 in. in diameter and hangs from a delicate golden ribbon.

Silver Holy Family Icon
A part of the RL Argenti Collection, this stunning silver plated wooden plaque features a touching depiction of the Holy Family after Jesus' birth. Made in Italy, it stands at 5.5 in. high and 4 in. wide.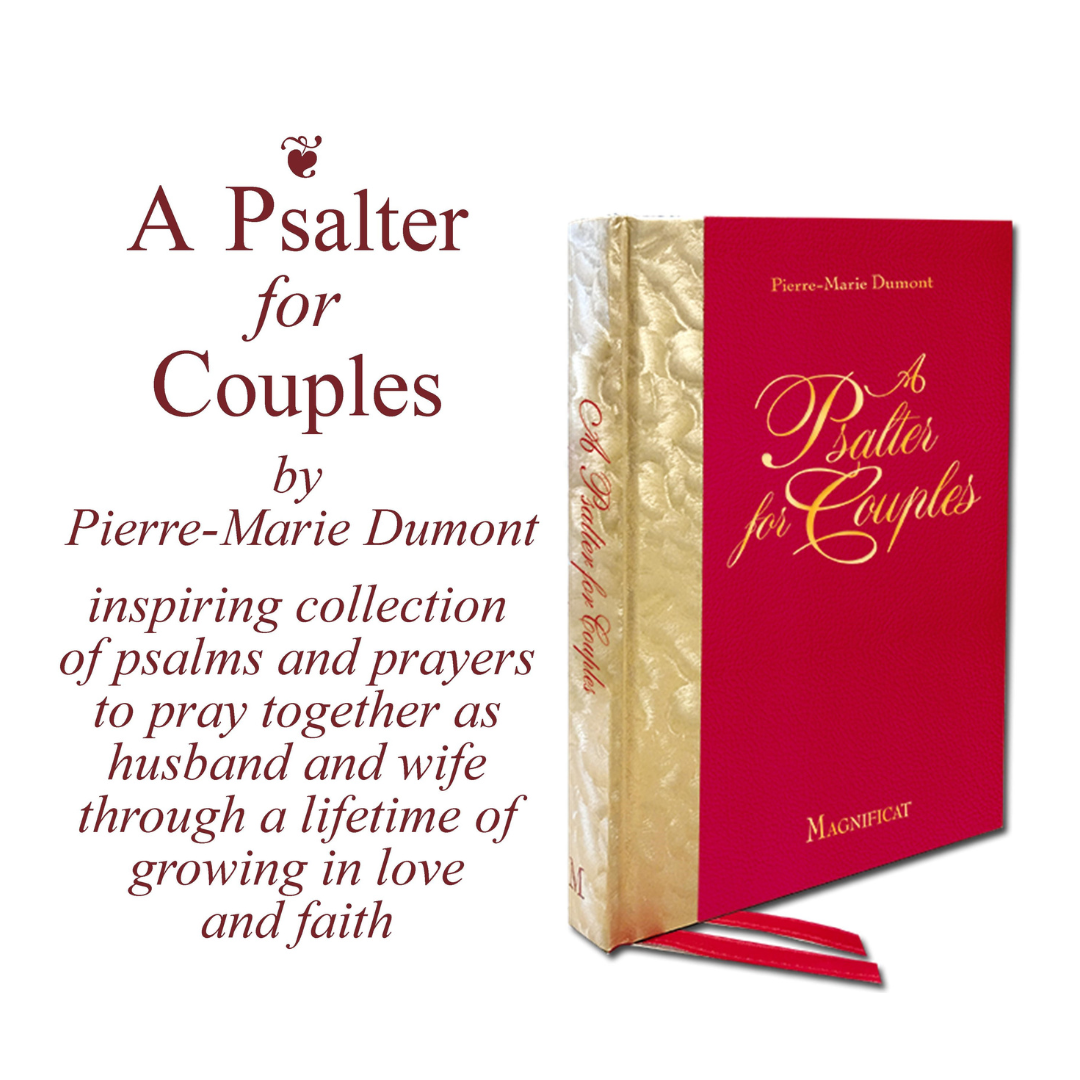 Psalter for Couples
Printed and bound in Italy, this inspiring collection features more than 70 psalms for married couples. Each psalm concludes with an eloquent prayer that offers up a difficult situation, a great joy, or simply sanctifies the routine of daily life. With a beautiful gold and red semi-leather cover and gilded-edged pages, this book makes the perfect gift for anniversaries, weddings, engagements, and parish marriage preparation.

Stained Glass Nativity Puzzle
Featuring the work of artist Randy Wollenmann, this intricate 1000-piece puzzle will provide hours of entertainment for the whole family! Portraying a vividly detailed nativity scene that is evocative of stained glass, it makes a splendid Christmas gift for all ages. The puzzle measures 24 in. by 30 in. when completed.

Madonna of the Streets Christmas Cards
Send your loved ones Christmas greetings with these lovely cards depicting the Blessed Mother holding the Infant Jesus. Each set includes 18 cards and envelopes measuring 6 in. by 8 in. The text inside reads:
"May the Peace and Joy of the newborn King be with you this Christmas!"