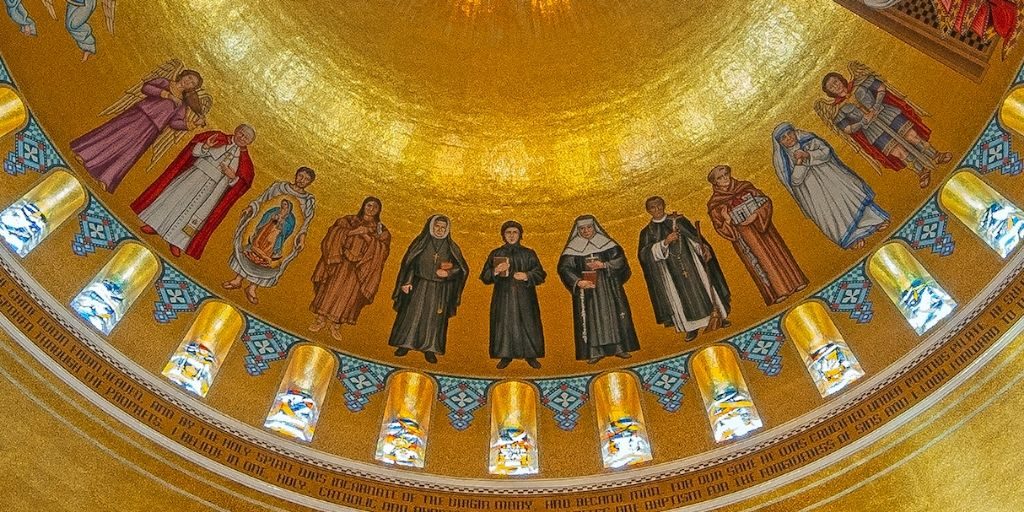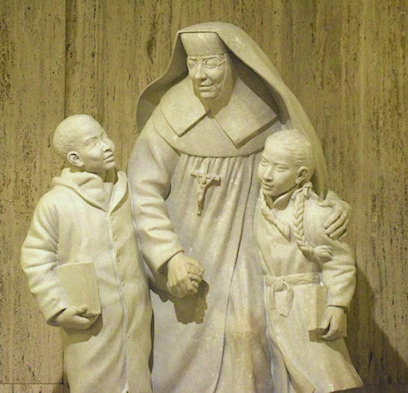 On March 3, we celebrate the Feast of Saint Katharine Drexel, the second American-born saint to be canonized. "Mother" Katharine, pictured above in the Trinity Dome, is known for her commitment to racial justice and her educational efforts for minority groups in America.
Early Life
Katharine Drexel was born into an affluent Philadelphia banking family in 1858. Tragically, her mother died one month after giving birth. Two years later, Katharine's father married Emma Bouvier, who raised Katharine and her sister as her own, teaching them from an early age to use their wealth to the benefit of others.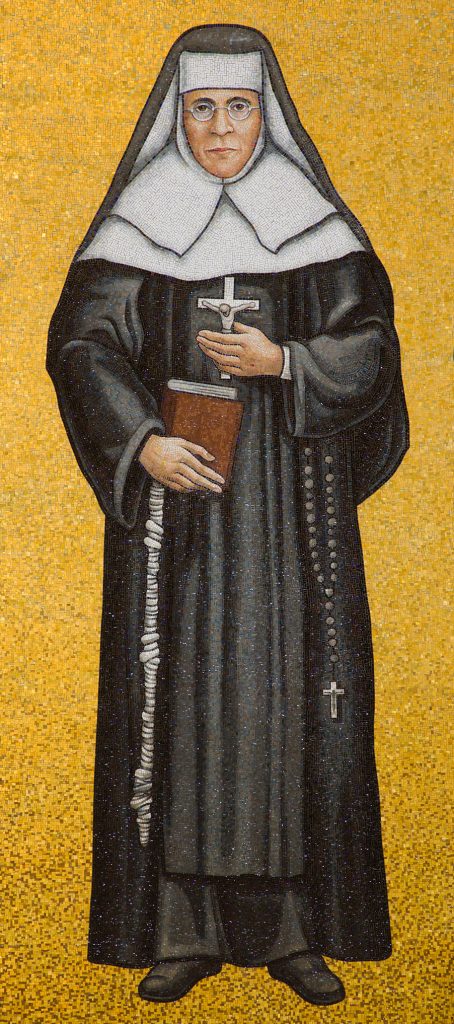 During her family's travels across the western United States, Katharine was struck by the poor living conditions endured by Native Americans on reservations. She felt strongly that something needed to be done. Later, when she visited Pope Leo XIII to discuss missions she was funding for Native Americans, she urged him to send more missionaries to Wyoming. But he turned the question back on her, asking "Why don't you be a missionary?"
An Educational Pioneer
Katharine returned home with new resolve, establishing the Sisters of the Blessed Sacrament in 1913 with her inheritance. She was an unflagging advocate for minorities, crusading for better educational opportunities, and standing against racial discrimination and injustice. In an era where travel could be difficult and perilous, she frequently put her own safety in jeopardy traversing across the United States for her educational projects. In 1894, she opened the first mission school for Native Americans in New Mexico. It was the first of a variety of schools for Native Americans and African Americans that Mother Drexel would found and support throughout her life.
In 1915, Katharine founded Xavier University, an institution of higher learning for African Americans in New Orleans. By the start of World War II, she had founded schools for African Americans in 13 states, and 50 mission schools for Native Americans in 16 states. Unfortunately, her efforts were not welcomed by all: she faced the opposition of segregationists, who burned down one of the schools she founded in Pennsylvania.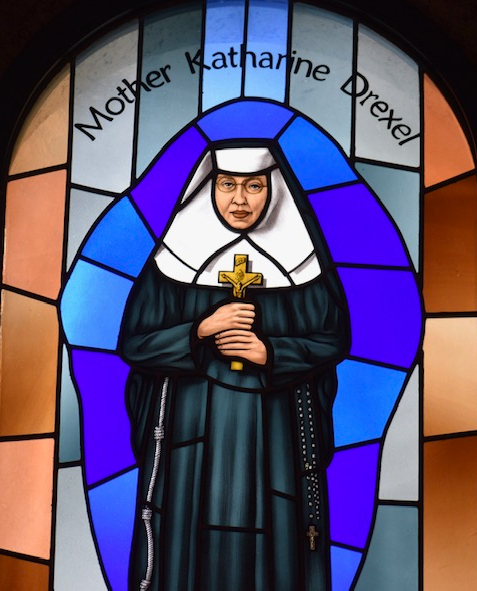 A Life Well-Lived
At age 76, Katharine retired from her management roles after suffering a cerebral hemorrhage. She continued to live a life of adoration and contemplation until the age of 97. Pope John Paul II canonized Mother Katharine Drexel October 1, 2000, remarking:
Katharine Drexel is an excellent example of that practical charity and generous solidarity with the less fortunate which has long been the distinguishing mark of American Catholics. May her example help young people in particular to appreciate that no greater treasure can be found in this world than in following Christ with an undivided heart and in using generously the gifts we have received for the service of others and for the building of a more just and fraternal world.
Mother Katharine is the patroness of racial justice and philanthropists.
Where to Find Mother Drexel in the Basilica
In the Hall of American Saints, Katharine is depicted in a life-size (5 ft. 6 in.) Botticino-Fiorito marble statue by George Carr. She is also depicted on the west side of the Trinity dome mosaic in the Great Upper Church, as well as in a window in the lower level of the Sacristy.
Source:
Butler's Lives of Saints, ed. Bernard Bangley
---
Light a Candle at the Basilica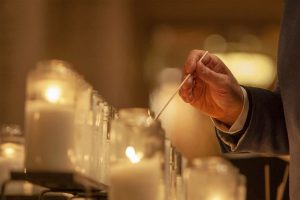 In honor of Saint Katharine Drexel, we invite you to light a candle today at the Basilica. Vigil candles burn in the chapels throughout the Upper Church and lower crypt level of the National Shrine. Each candle represents the faith of the supplicants and their fervent prayers entrusted to the intercession of the Blessed Mother.