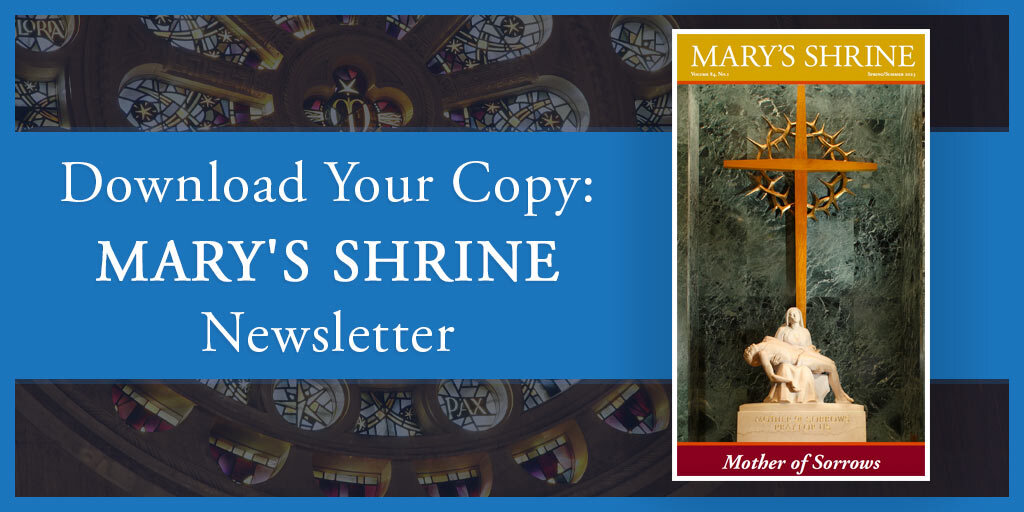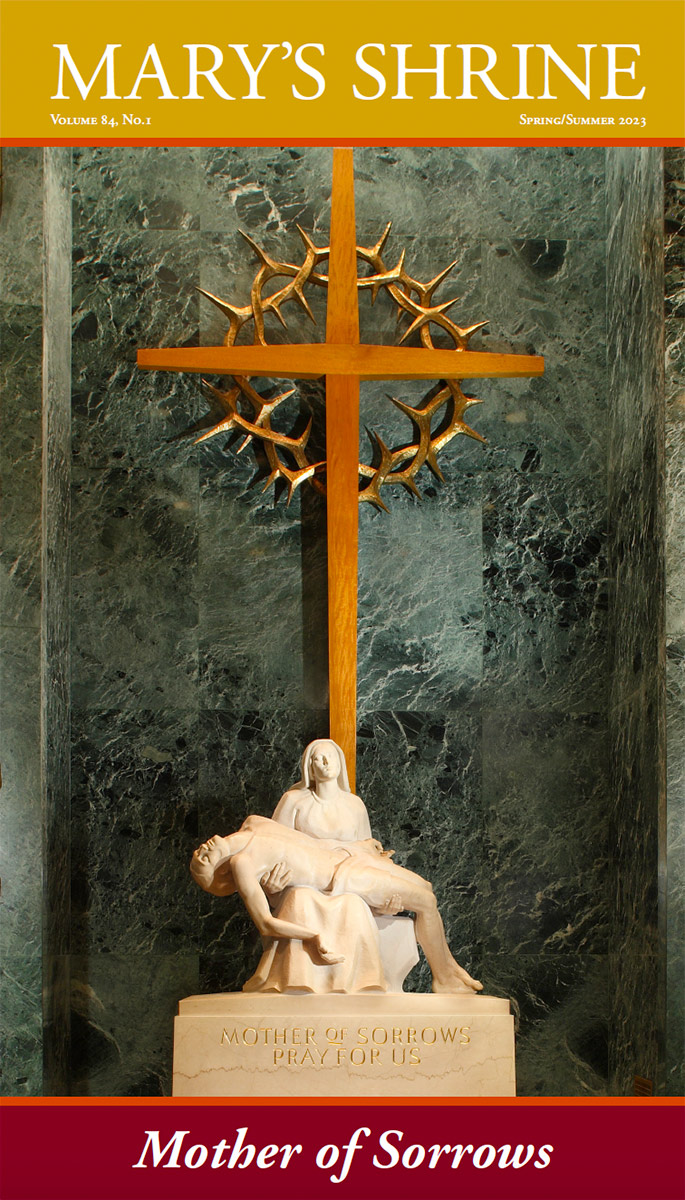 Curious to read the latest news and information about the Basilica of the National Shrine of the Immaculate Conception? Download the newest edition of the Mary's Shrine newsletter today! Mary's Shrine is a semi-annual publication of the Basilica that features recent noteworthy events, historical accounts, and upcoming activities.
The Mary's Shrine Spring/Summer issue features:
A message from the Rector about following Mary's timeless example of holiness
A reflection on the life of Pope Benedict XVI
Highlights from the National Prayer Vigil for Life
Upcoming pilgrimages and broadcasts
Mary's Shrine milestones with Sister Bernadette and Dr. Peter Latona
A history of the Incarnation Apse of the Crypt Church
Gifts from Mary's Shrine
Information about how to leave a legacy gift to the National Shrine
Don't miss this opportunity to stay connected to life at the Basilica – America's Catholic Church!
---
Download Mary's Shrine Newsletter Spring/Summer 2023 Edition