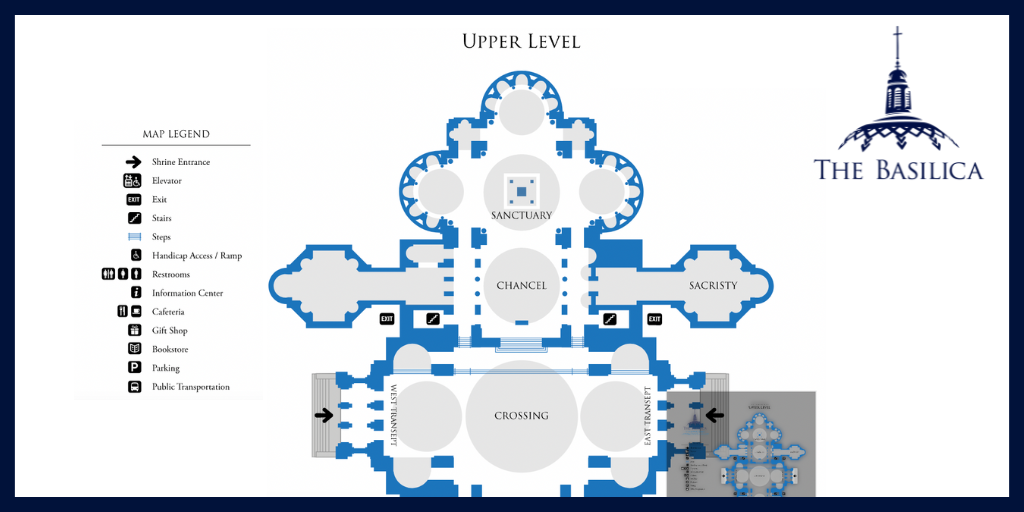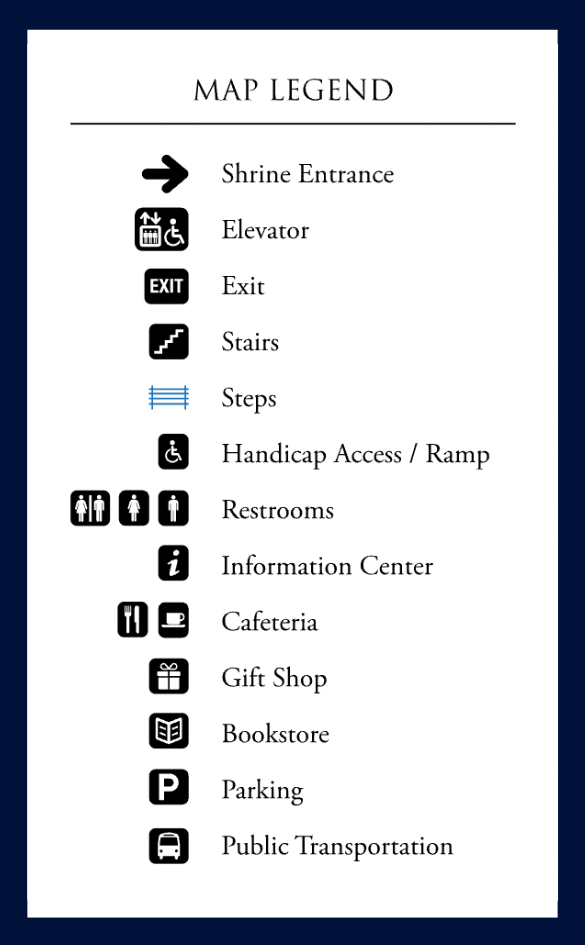 Did you know that our website hosts an Interactive Map of the National Shrine? A little-known feature, the Interactive Map provides an overview of every significant space in the Basilica and indicates its location in the building. Learn more about this tool and how to effectively utilize it in our latest post.
Navigating the Map
With over 100 clickable locations, the Interactive Map helps users quickly understand how to navigate America's Catholic Church. Whether you're trying to discover the nearest parking lot or the quickest route to Memorial Hall from the cafeteria, the Interactive Map can tell you all you need to know! It also features a convenient legend which explains the different symbols identifying high traffic areas, such as nearby restrooms and handicap access ramps.
Learning from the Map
Not only does the Interactive Map explain the layout of the Basilica, but it also includes short descriptions of each of the spaces portrayed. When a map location is selected, a popup window will appear containing an image and a short paragraph with information about the space. This allows visitors to easily learn more about what makes the spaces in the National Shrine unique.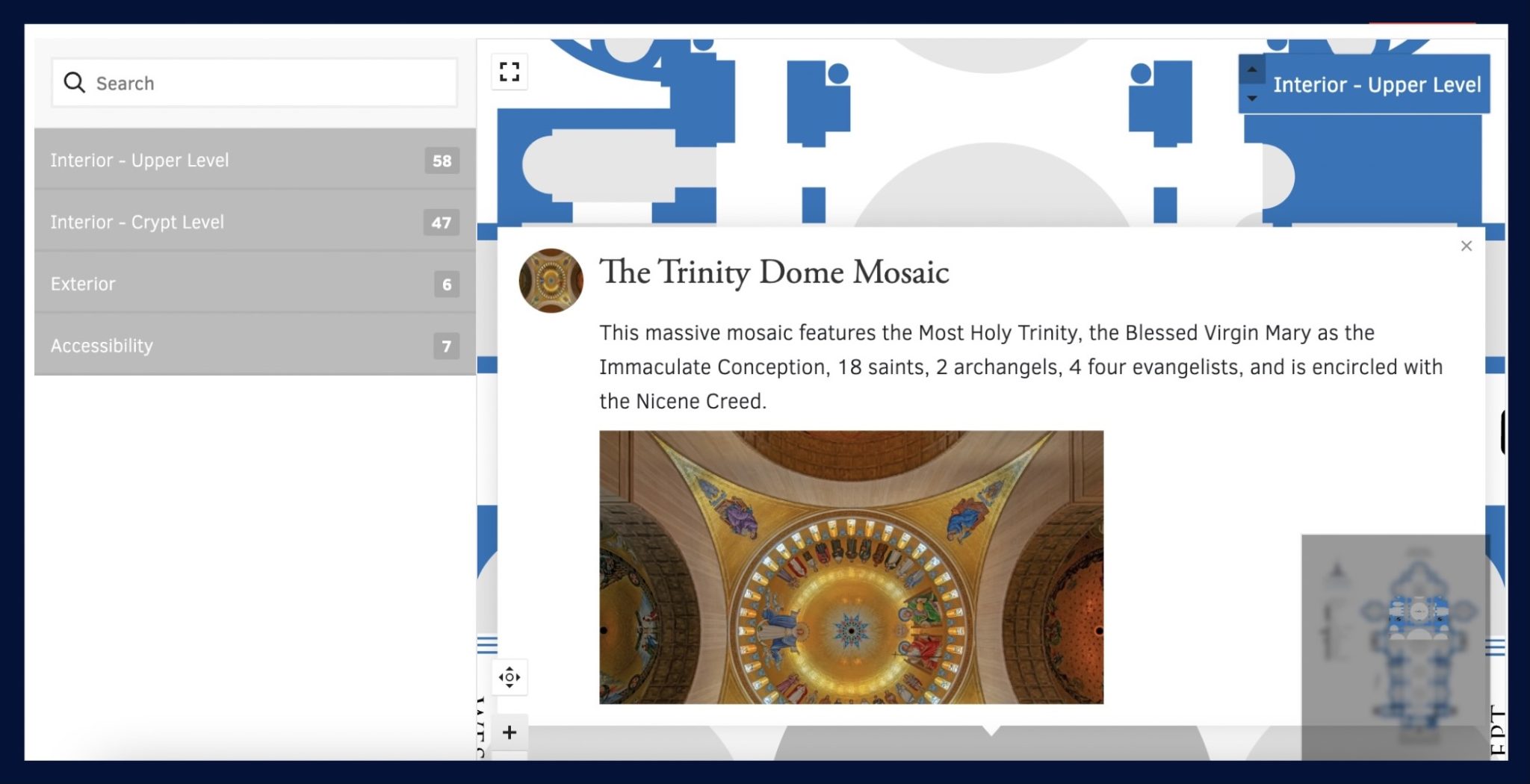 As you explore America's Catholic Church, we invite you to peruse the Interactive Map
and discover more about your favorite chapels and oratories.