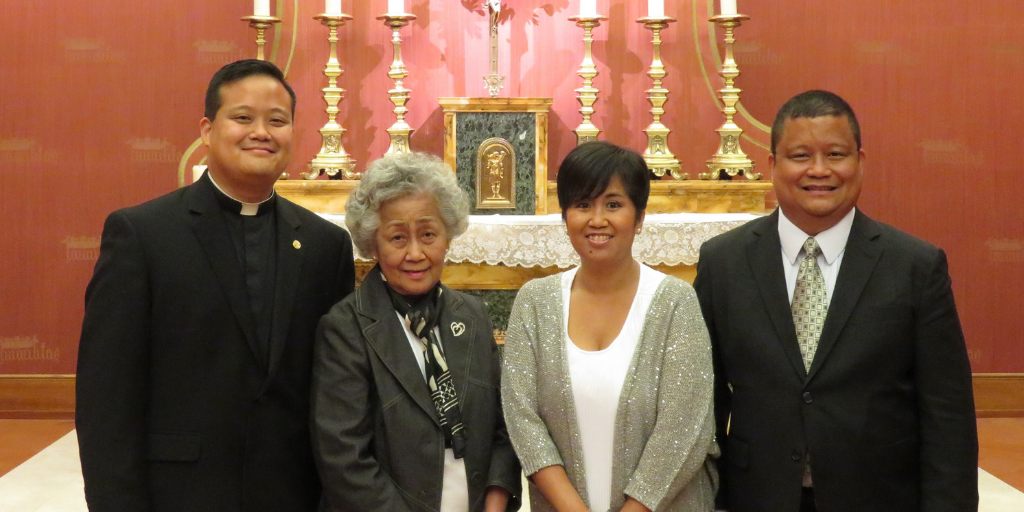 Father Ismael "Mel" Ayala joined the Basilica as Associate Rector and Director of Liturgy in September. Today, Father Mel shares about his work, his faith, and his hopes for this new chapter of his life at the Basilica. Learn about his varied experiences, which include serving as a chaplain to the United States Secret Service, working as a pastoral musician, and helping coordinate the Canonization Mass of Junípero Serra, for which Pope Francis awarded him the Benemerenti Medal. 
Welcome! We are so excited to have you with us at the Basilica. Can you tell us a little about yourself?
I, too, am excited to be here at the Basilica as Director of Liturgy. I grew up in Damascus, Maryland and my home parish was Saint Paul Catholic Church where I was a pastoral musician for almost 20 years. I graduated from Hood College in Frederick, Maryland with a Bachelor of Arts in psychology, music history and literature. I then worked in the Office of Admissions at Hood College as an assistant director, associate director, then director of admissions while earning a Master of Arts in Thanatology, the study of death and dying. I am a Priest of the Archdiocese of Washington and was assigned Parochial Vicar at Saint Peter Parish (Olney, MD), and Pastor at Saint Nicholas Parish (Laurel, MD) and Saint Andrew Apostle (Silver Spring, MD). I was also the Director of the Office of Worship for the Archdiocese from 2013-2017.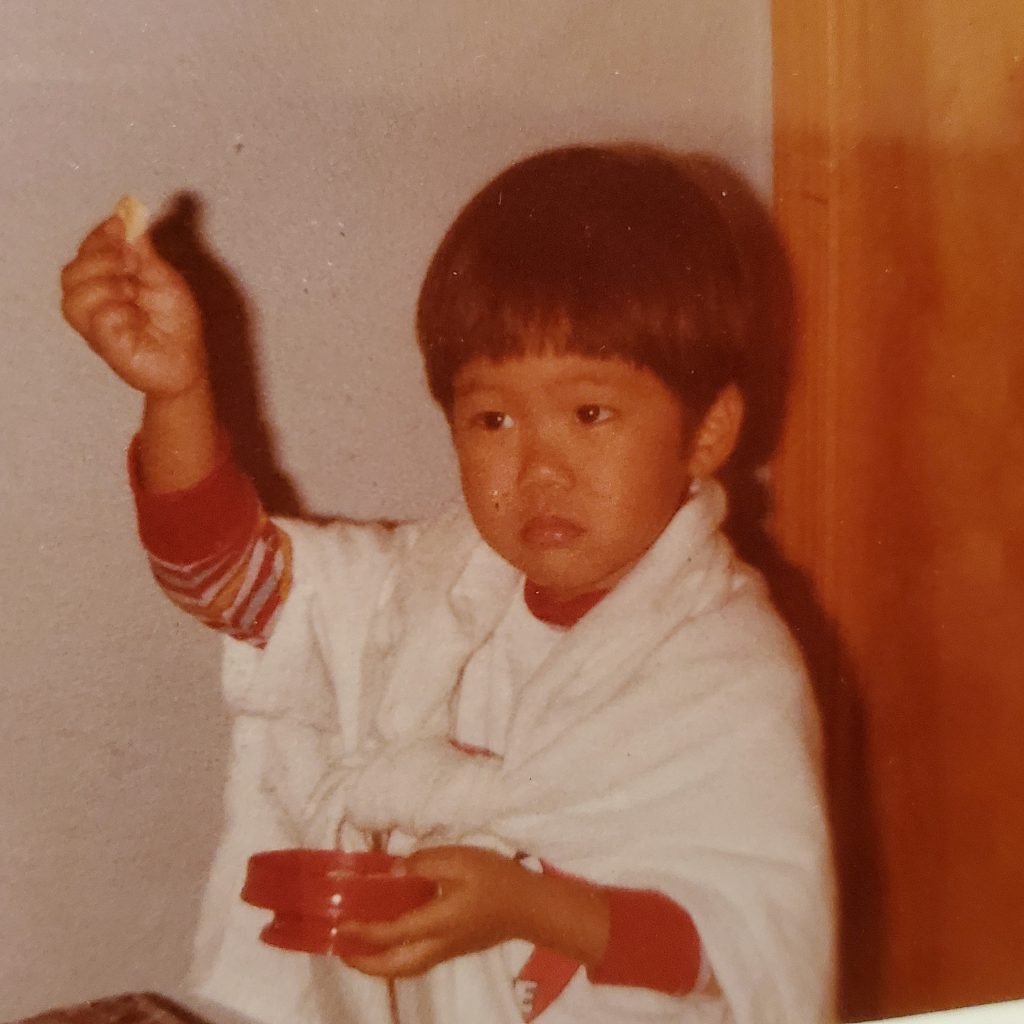 When did you first know you wanted to be a priest? What was your path to the priesthood like?
My first memory of wanting to be a priest was when I was five or six years old. My family would faithfully attend Mass every Sunday and I was intrigued by what was happening during Mass. At home, I would 'play priest': my brother would tie a blanket around my shoulders, and I would go through the motions of Mass with oyster crackers and apple juice. The thought of priesthood stayed with me through high school and college. As a young adult, I began to assist at the Basilica as a server, then as a master of ceremonies for Sunday liturgies. Finally, after working for eight years in college admissions, I applied to the Archdiocese of Washington and began seminary studies at Theological College, the national seminary of The Catholic University of America. While in seminary, I was elected chair of the prayer and worship committee and master of ceremonies for house liturgies. I also assisted at major liturgical events for the Archdiocese at the Basilica. In 2010 I was ordained to the priesthood in the Great Upper Church of the Basilica.
Could you share about some of the ministries you have been involved in – such as serving as a chaplain for the U.S. Secret Service?
While I was assigned as the Director of the Office of Worship for the Archdiocese of Washington, I helped coordinate the annual Blue Mass (dedicated to honoring first responders and those who have died in the line of duty) and the Red Mass (dedicated to invoking God's blessing and guidance on the United States Supreme Court and the judicial branch). In the planning of these liturgies, I worked and became acquainted with individuals in local, state, and federal law enforcement agencies, including the United States Secret Service. I admired their dedication and duty and recognized that law enforcement, particularly in times of crisis, require support, encouragement, and hope.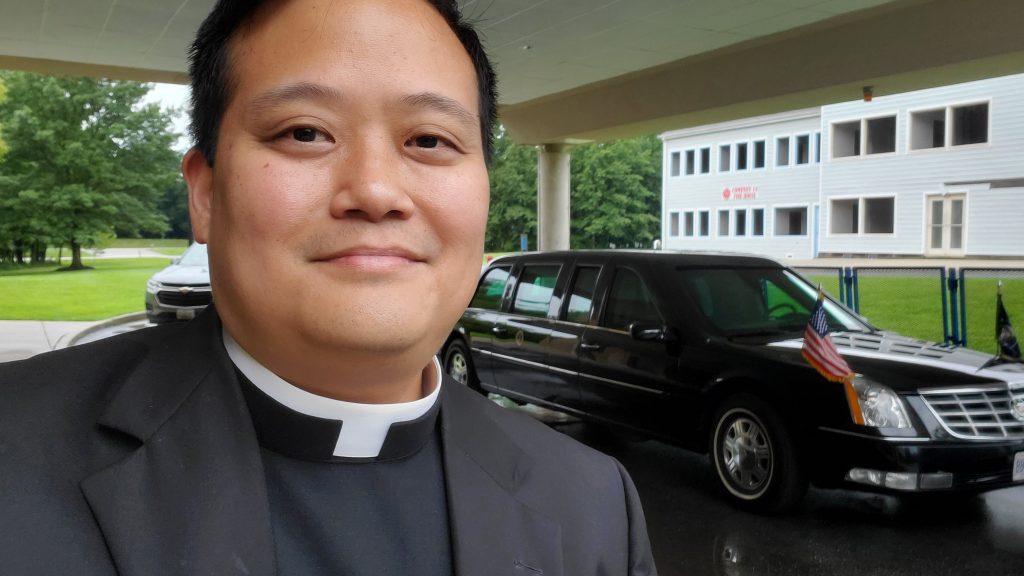 A parishioner and friend who was an Agent with the Secret Service for 30 years encouraged me to pursue chaplaincy, and then a local police chaplain recommended me to the chaplain coordinator for the United States Secret Service. After I applied and completed orientation at headquarters, I was assigned as a chaplain to the James J. Rowley Training Center.
As chaplain, I offer the invocations at the graduations for Special Agents and Uniformed Division Officers and, when needed, offer support to the trainees. It is an honor to be a chaplain for the Service, but most especially at the training academy because as chaplains, we are available to be there for the recruits when they need a listening ear. It is important for agents and officers to know that when they are assigned at field offices around the country, they will have a chaplain to support them.
Out of all the liturgical celebrations you have been involved in, which were most impactful to you and why?
There are a number of liturgical celebrations here at the National Shrine that are unforgettable; first and foremost is our Holy Father Pope Francis' visit for the Canonization Mass of Saint Junípero Serra in 2015. There are also the many liturgies I assisted with when I was Director of the Office of Worship for the Archdiocese, like the Ordination Masses, Christmas and Easter. The two liturgies, however, that were most memorable have to be the first time I served the Vigil Mass for Life, and of course, my Ordination to the Priesthood. Whenever I served – and now, when I celebrate the Mass, I am reminded that our full and active participation in the liturgy is our loving response to the God who has loved us first.
Your M.A. is in thanatology. What led you to pursue that area of study, and what sort of questions did you explore?
Growing up, I always knew that I wanted to help other people. The Master of Arts in thanatology, or the study of death and dying, was a relatively new degree program designed for professionals in funeral homes, hospitals and hospice care, nursing and assisted living homes, and for those who wished to enter into grief counseling, which was what I wanted to pursue prior to entering seminary. The program of study represented an effort to meet the growing demand for individuals prepared to work with the terminally ill and bereaved. A few topics that were explored were the developmental, historical, and multicultural perspectives of death and dying. My studies in thanatology certainly helped me in priesthood when I was assigned to parishes near hospitals, medical centers, and nursing homes.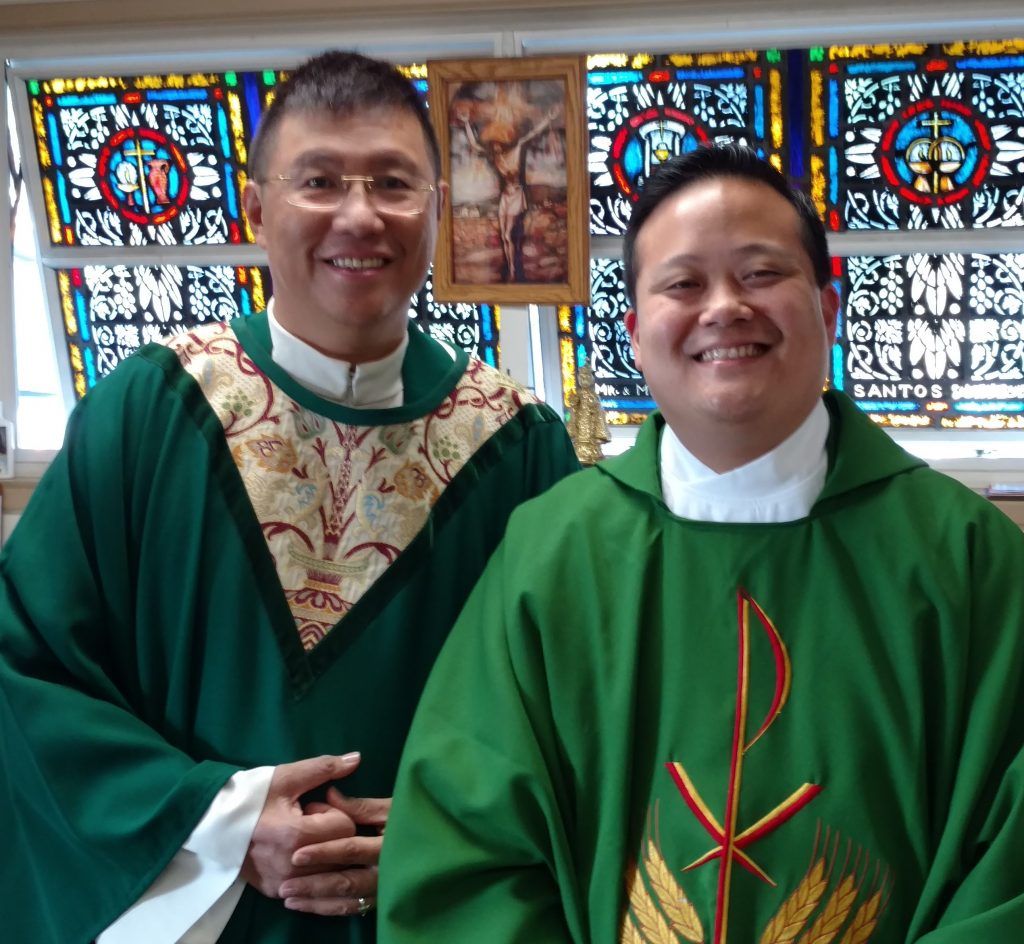 What individuals have most impacted your faith?
My family has always played an integral role in my faith. Every weekend, whether on Saturday evening or Sunday morning, we would go to Mass at my home parish, or we would drive to the National Shrine of Saint Elizabeth Ann Seton in Emmitsburg, Maryland. I remember praying before the first American-born saint after every Mass. I am devoted to Saint Elizabeth Ann Seton, who suffered many hardships and accomplished so much in her lifetime. My cousin in the Philippines, Reverend Joseph Ayala Faller, is also a Catholic Priest and has shared a role in my discernment to the priesthood. Father Joey vested me a Priest at my ordination.
Do you have a favorite place or piece of artwork at the Basilica? If so, why?
One of my favorite chapels at the Basilica is the Our Mother of Good Counsel Chapel. This is the chapel where, after I was ordained, I offered my first Priestly blessing to my mother, family, and the faithful. In the Chapel is a replica of the mosaic of the miraculous image of Our Mother of Good Counsel displaying the Madonna and Child. And as you kneel in the Chapel, the prayer reads, "We turn to you, our Mother of Good Counsel, as we seek to imitate your faith-filled life. May we be led by the same Wisdom which God sent forth from heaven to guide you along unfamiliar paths and through challenging decisions."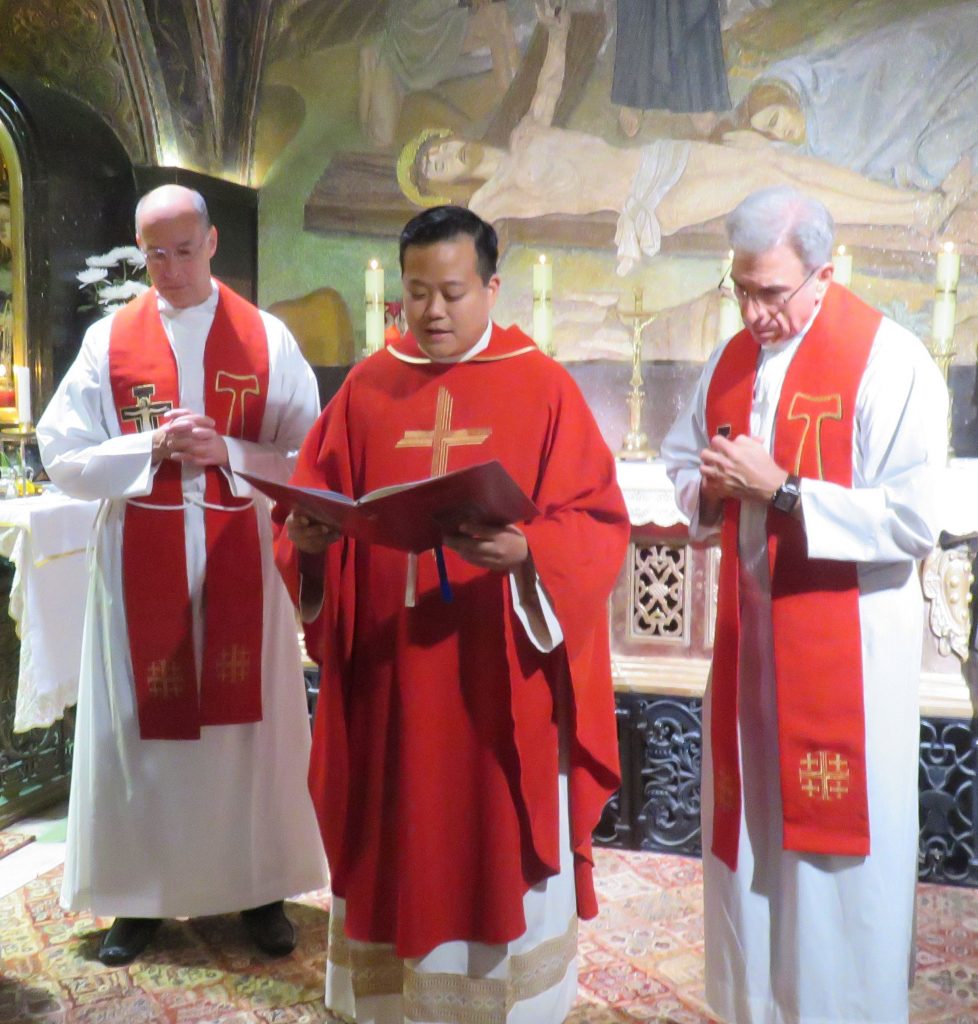 What is your hope for those who visit the Basilica?
There's some wisdom to the familiar phrase, "Stop and smell the roses." When you visit our nation's capital, take a moment from the busyness of your day and rest in the quiet space of the National Shrine. It's always good to keep our eyes fixed on Jesus Christ and to stay focused on His mother, Mary. Remember, we can keep our hearts focused on Christ by praying every day, going to confession and Mass, and striving each and every day to love God with all our hearts and to love our neighbors as ourselves.