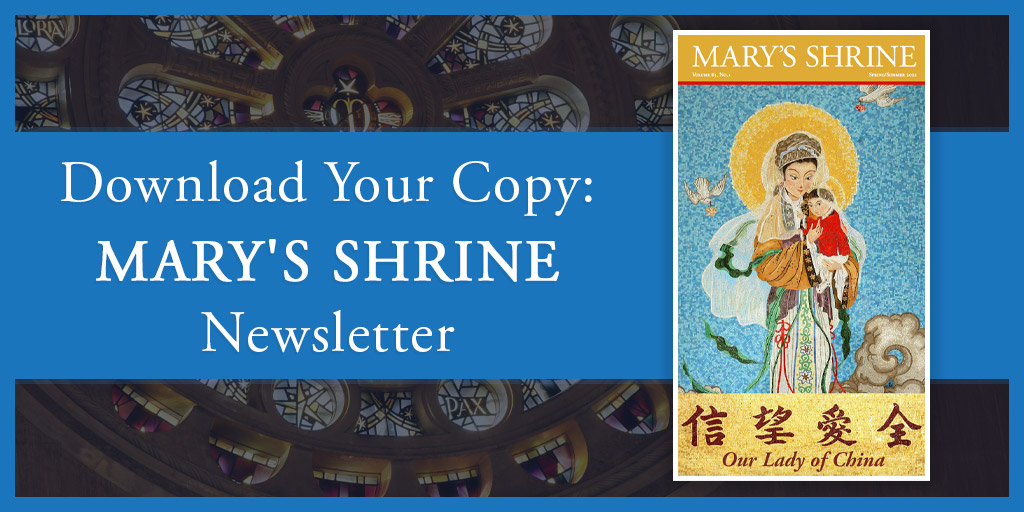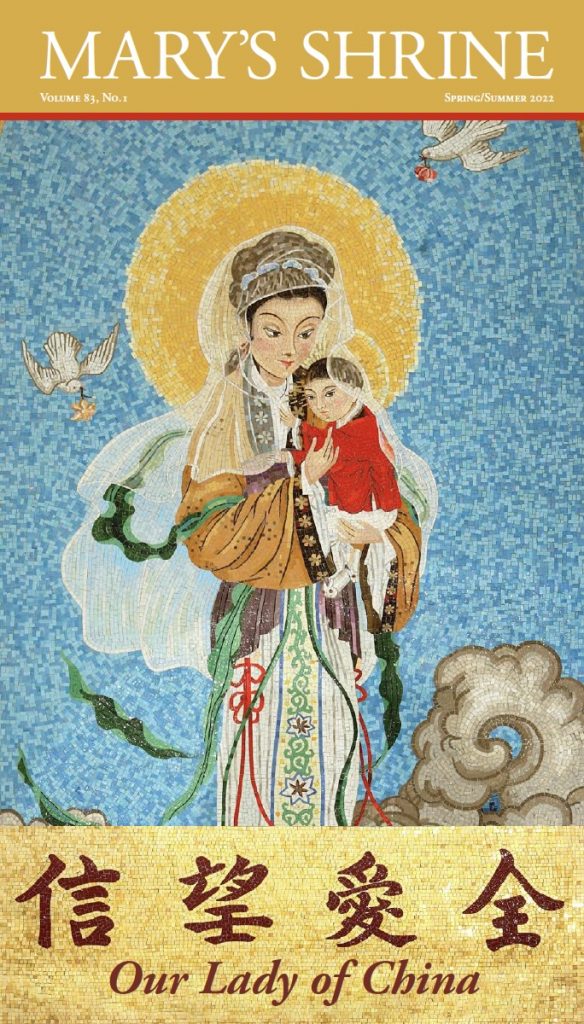 Want to know the latest news and information about the Basilica of the National Shrine of the Immaculate Conception? Download the new edition of the Mary's Shrine newsletter today! A semi-annual publication of the Basilica, Mary's Shrine newsletter features recent noteworthy events, historical accounts, and upcoming activities.
The Mary's Shrine Spring/Summer issue features:
A message of hope from the Rector about living with the pandemic
Highlights from the National Prayer Vigil for Life
A note about the practice of pilgrimage and what makes Mary's Shrine a pilgrimage church
The schedule of upcoming pilgrimages and EWTN broadcasts happening at Mary's Shrine
A history of the use and creation of altars in the Crypt Church
Details about the continuation of our Livestream Ministry and Viewer Testimonials
Gifts from Mary's Shrine
Information about how to leave a legacy gift to the National Shrine
Don't miss this opportunity to stay connected to life at the Basilica – America's Catholic Church!
Download Mary's Shrine Newsletter Spring/Summer 2022