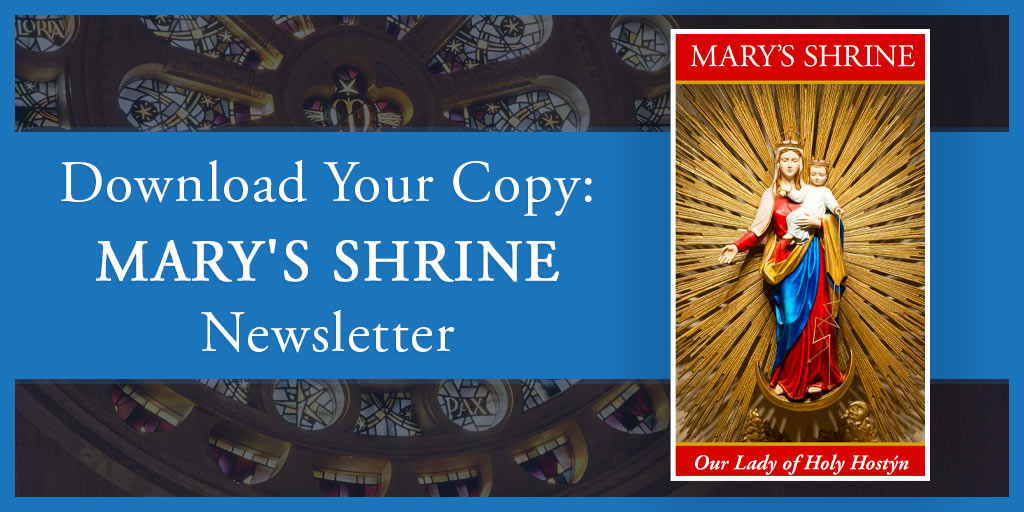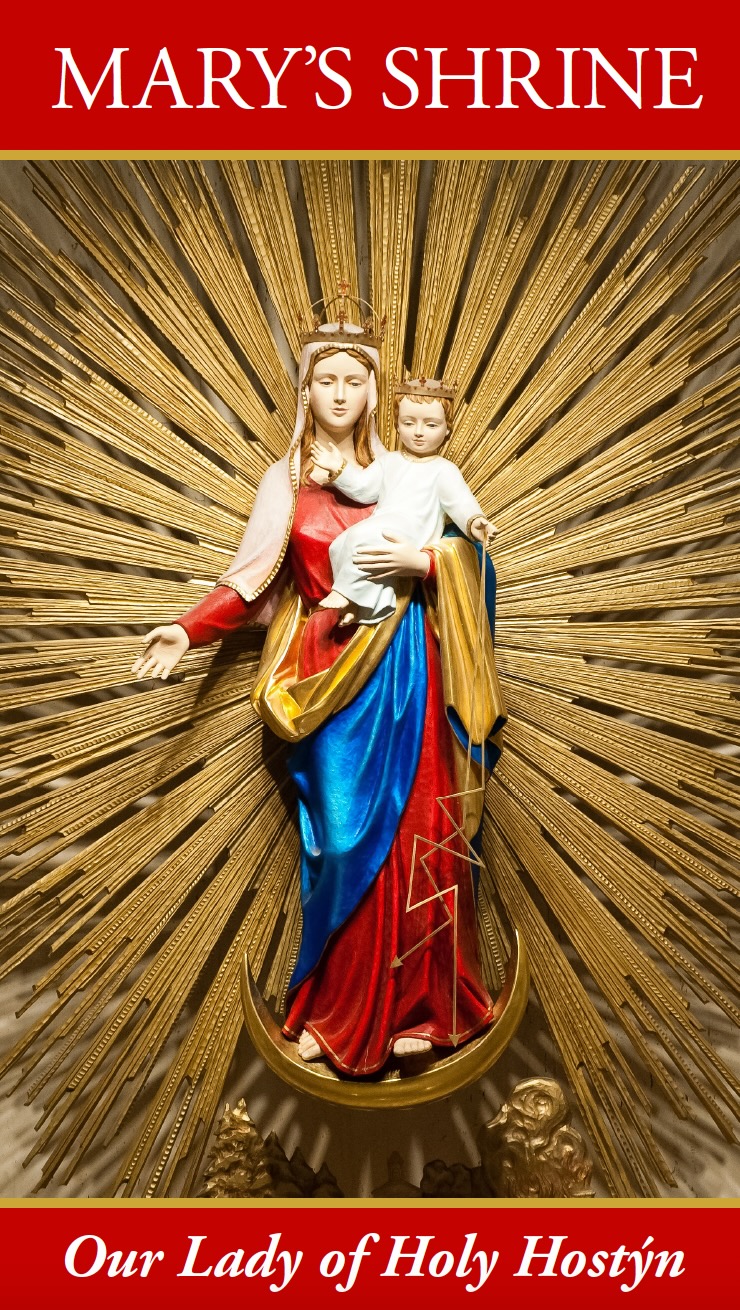 Interested in the latest news and information about the Basilica of the National Shrine of the Immaculate Conception? Download the newest edition of the Mary's Shrine newsletter today! A semi-annual publication of the Basilica, Mary's Shrine newsletter features recent noteworthy events, historical accounts, and upcoming activities.
The Mary's Shrine Fall/Winter issue features:
A message from the Rector about celebrating anniversaries at Mary's Shrine
An overview of the Our Lady of Holy Hostýn 40th Anniversary Mass
Highlights from the Military Pilgrimage & Memorial Mass
Upcoming pilgrimages and broadcasts
A reflection on how pilgrimages make the National Shrine a living mosaic
A history of the Basilica's Construction Cross of 1923
Gifts from Mary's Shrine
Information about how to leave a legacy gift to the National Shrine
Don't miss this opportunity to stay connected to life at the Basilica – America's Catholic Church!
Download Mary's Shrine Newsletter Fall/Winter 2023 Edition