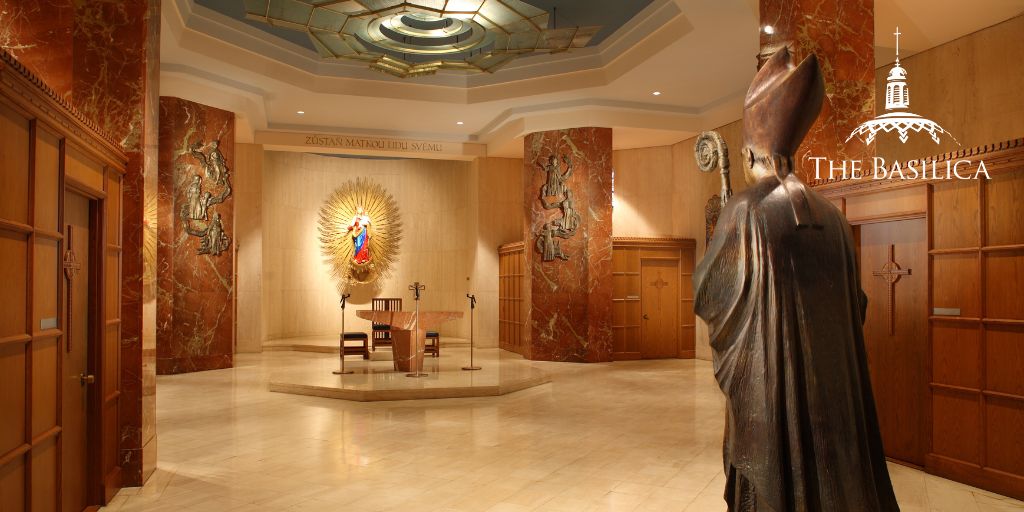 The Sacrament of Penance and Reconciliation (Confession) plays a vital role in the lives of the faithful. Through confession, we are given the opportunity to reconcile with God and benefit from the great mercy He extends to us through Jesus Christ His Son. In this new series from the Basilica, Msgr. Vito Buonanno, Associate Rector and Director of Pilgrimages, discusses confession and the benefits it gives as we grow in our spiritual walk.
Reconciliation, commonly known as Confession, is one of the sacraments of healing, which is something we all need in this life, whether we're comfortable with our present situation or facing challenges and trials. Though we are all aware of our faults and the sinfulness present in this world and in ourselves, we are blessed that we can approach Christ and, through the ministry, of the Church, receive the sacramental grace of reconciliation. Through it, we who are broken by our selfishness are healed, and find reconnection with Christ and with His Church.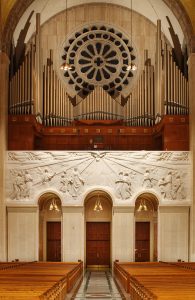 Why Confession Is Important
The tradition of confession has gone through such an evolution, not only in the history of the Church, but culturally. Many people today think that they don't really need to go to confession, or, if they do, they believe that they don't need the ministry of the Church to receive God's forgiveness. They're missing out on the ecclesial and fraternal dimension of what this sacrament is – how we are members of the Church body and our selfishness separates us from fellowship with our fellow Christians. It's important to realize that through the ministry of the Church and through this great sacrament of reconciliation, we are reconciled not only to God, but to the Church.
How Confession Gives Gravity to Repentance
It is vital to give the sacrament proper and sincere attention. The graces of understanding and hearing the words of absolution, praying the Scriptures — those are the real, tangible moments that we can experience and take with us when we walk away from a confessional. Those are the things that are so important about the sacrament that you can't get by just walking into Church or kneeling down in your house and saying, "Dear God, please forgive me of my sin."
Confession and the Unfathomable Mercy of God
The mercy of God cannot be legislated. It's divinely given because of God's love for us. How wonderful it is that we can approach a God who has told us that through His Son, "I have not come here to condemn the world, but to redeem it." Often what keeps people away from experiencing the graces or going to experience the sacrament is themselves. They think that they're not worthy, or they may feel hypocritical about it. They may think that nothing's going to come from it. Many of us who do approach the sacrament still have these kinds of thoughts, even those who may go often and have a better understanding of it. We all become aware of how simple we are and how the great mercy of God feels beyond us.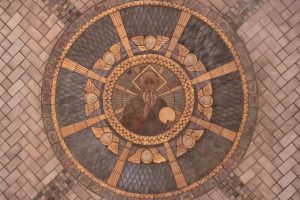 I think the whole purpose of Jesus coming here was to tell us that that's not the case; that God is approachable. He is waiting for us. He is like the father in the parable of the prodigal son, running out to embrace us. We should never be afraid to come before Him in repentance. So often we condemn ourselves when God should be the judge, not us, not anybody else. It is God and all of us fall upon the mercy of God that is freely given to us.
That's exactly what Jesus wanted us to know about how much God loves us. It was difficult for Him to become a human being. Brokenness occurs when we isolate ourselves and are afraid and ashamed of our sinfulness. Many times we are the obstacle that prevents us from going to receive the gift of sacramental grace.
I always say to people in confessional: "Isn't it amazing that we have this great gift and it's totally, absolutely, free — you can have this anytime, anywhere."
You just need to get up and go to it.