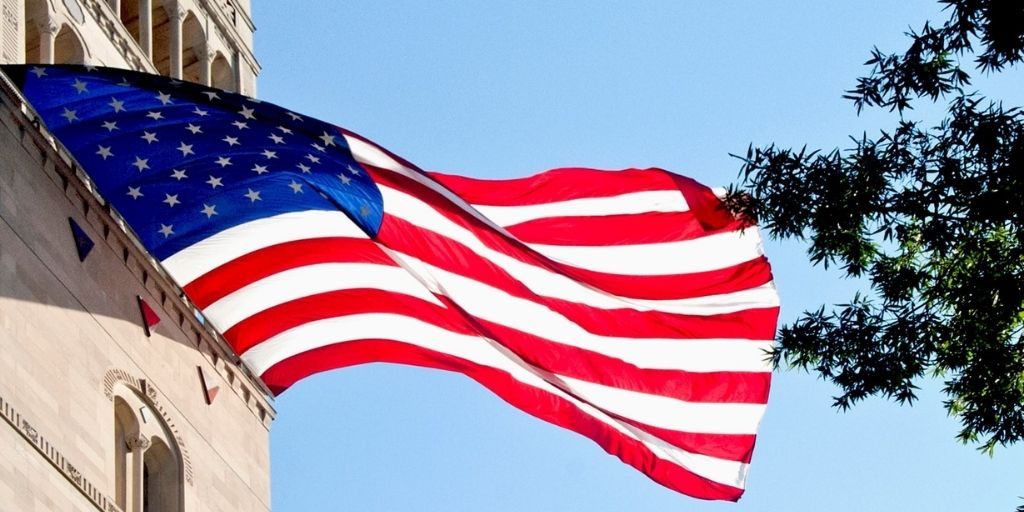 In honor of Veteran's Day, we had a conversation with Basilica security guard and World War II veteran Walter Robinson. Mr. Robinson was one of the African American troops known as "Buffalo Soldiers" serving in the U.S. Army. Learn about his time of service and what brought him to the Basilica.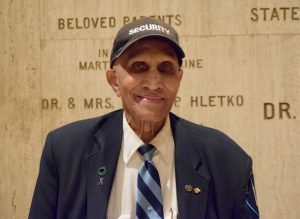 Tell us about your military service. Where did you serve and how did it impact your life?
In 1942, I was drafted into the 92nd Infantry Division of the United States Army. Being so young when I was drafted, I feel like I grew up in the service. I had my basic training in Little Rock, Arkansas, and did other training in Arizona and Louisiana. You might have heard of the "Buffalo Soldiers" – well, I was one of them. I served as an Army Medic with the rank of a Sergeant. Our Division was the only African American division to fight in Europe, and we stayed in Italy until the end of World War II. I served in Italy for four years. During my time in the service, I grew not only physically, but also psychologically. My entire being was developed within the service.
What was the most impactful experience you had during your time in the military?
One of the most impactful experiences that I had was, of course, being in battle in Italy. As a combat medic, I was the first one to see my fellow soldiers when they got hit by enemy fire. I had to crawl around and avoid the enemy fire to get to our wounded soldiers. Then, I treated them and prepared them for pickup to be transported back to the first aid station. From the first aid station, they would then be transported to the field hospital or would board ships to be brought back to the United States.
How long have you served at the Basilica? What brought you here?
I have been working at the Basilica for 29 years. I have a relative who worked at The Catholic University of America, which is our neighbor. They needed some help at the school, so I did a few jobs there, and eventually came over to the Basilica, where I was trained as a security guard.
How does the Basilica honor veterans?
I believe the Basilica honors our veterans not only by being a place of prayer, but also by having such a close relationship with the Archdiocese for the Military Services, USA. Each year we honor those who have served and gave the ultimate sacrifice at a Memorial Day Mass. Any veteran who is looking for a place of solace will find it here in the Basilica.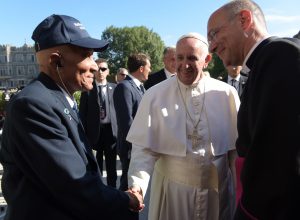 What special occasions have you attended at the Basilica? Do you have a favorite memory?
A part of my role here at the Basilica is to open the doors every morning at 5:30. I find this to be a very special privilege. Another special memory that I have was being able to be a part of the welcoming of Pope Francis when he visited the Basilica back in 2015. I had the honor of opening the door for him and welcoming him into the church.
What else would you like people to know about your experience at the Basilica?
Being a security guard here at the Basilica has been a great joy. I love the ability to observe and serve the many people who visit the Basilica. Of course, right now, we do not have the millions of people we typically have because of the COVID-19 pandemic, but I still enjoy seeing the people who do make it in.
Why do you think that nearly 1 million people visit the Basilica in a typical year? (2020 of course, being an anomaly!)
People come to the Basilica because I believe it remains at the heart of many Catholics in America. We have families that come here for decades. For many, the Basilica is almost like an extended family member.
What are your other interests/what is a fun fact about yourself that you would like to share?
Another thing that I enjoy about the Basilica is that you get to see so many people from different walks of life. Old, young, rich, poor; It doesn't matter who you are. All are welcome to experience faith and spirituality at the Basilica. I am still here today because I enjoy it. One fun fact is that I served in Italy with Monsignor Vito Buonanno's father, although I was a little older than him.
Thank you for your service, Mr. Robinson – both in the military, and here at the Basilica!