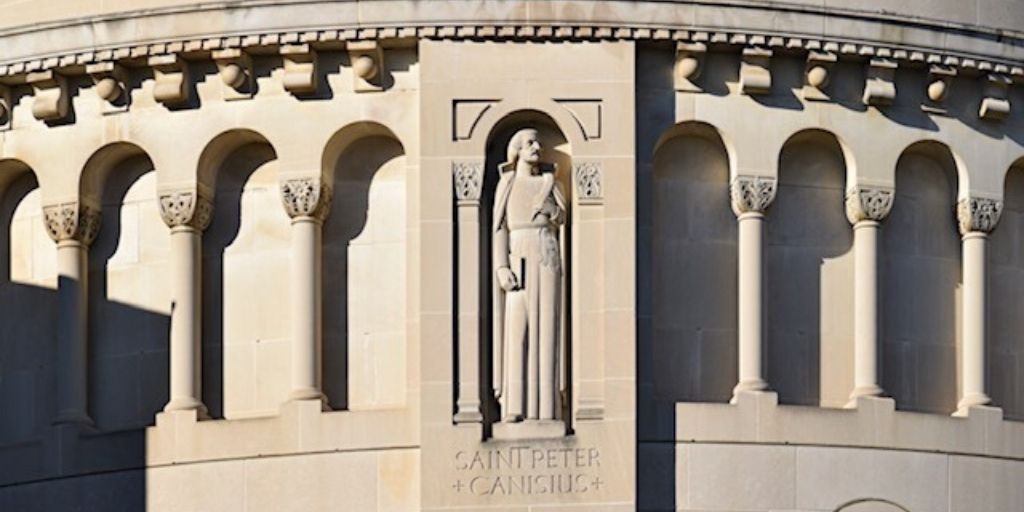 "While remaining the Mother of our Judge, Mary is a mother to us, full of mercy. She constitutes our protection. She keeps us close to Christ and she faithfully takes the matter of our salvation into her charge." – Saint Peter Canisius
On December 21, we celebrate the Feast of Saint Peter Canisius, who was a stabilizing force for the Catholic Church as the waves of the Protestant Reformation rippled across Europe. Peter realized that some important changes were necessary for the Catholic Church and served as a critical leader of the Counter-Reformation. He is credited as the father of the Catholic press.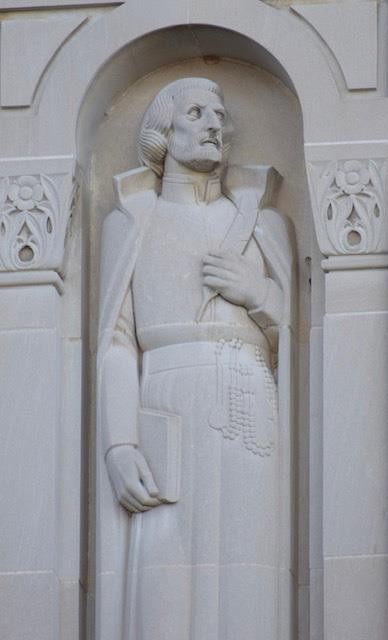 St. Peter Canisius' Early Life
Peter was born in Nijmegen, Holland in 1521 to an accomplished family. With a father who had served as burgomaster of Nijmegen and tutored the sons of a duke, Peter had high expectations to fulfill. At the age of 19, Peter received a master's degree from the University of Cologne and went on to study law at the Louvain. But despite his father's wishes for him, Peter found that he was ill-suited to a law career and returned to Cologne to study theology. It was there he joined the Jesuits in 1543 and was later ordained in 1546. As one of the first members of the Society of Jesus, Peter's ministry took him over thousands of miles across a variety of countries, traveling both on horseback and on foot. He taught and preached to counter Protestantism.
Leading the Counter-Reformation with Grace and Clarity
Peter's Protestant opposers sometimes referred to him as "the dog," playing on the literal translation of his surname. Nevertheless, he unceasingly treated them graciously and respectfully. Rather than single out Protestant positions in his Catechism, he simply offered a clear, positive statement of Catholic doctrine, systematically written in the form of questions and answers. The meritorious work was respected by thinkers on both sides of the theological controversies.
The Catholic Press
Martin Luther had effectively weaponized the printed word to spread his concerns about the church – and Canisius realized just how powerful a tool the press could be, utilizing the printed word for the Counter-Reformation. His Catechism was printed hundreds of times and translated into 15 languages. His corpus of original and edited volumes is extensive, from his martyrology and manual for Catholics, to his edited editions of the writings of Saint Cyril of Alexandria and Saint Leo the Great. Peter devoted significant time to educating the public, whether through teaching, preaching, editing or writing. He eventually founded the University of Fribourg in Switzerland, further contributing to scholastic discourse.
Until his death, Peter continued to write for his students and the public, and still produced scholarship even when an illness forced him to dictate his reflections. He passed away peacefully at the age of 71. Saint Peter's example of leadership and graciousness in a contentious era stands as an example of devotion to the faithful across the centuries.
---
Sources:
Butler's Lives of the Saints (ed. by Bernard Bangley)
Cowan's The Way of Saints