Mass Schedules
Livestreaming Sundays at 12:00 pm ET
Sunday Masses
Morning:
9:00 a.m.
Afternoon:
12:00 noon, 2:30 p.m. (en español), and 4:30 p.m.
Daily Masses (Monday-Saturday)
Morning:
8:00 a.m.
Afternoon:
12:10 p.m.
Holy Days of Obligation Masses
Vigil Mass: 5:15 p.m.
Morning:
7:00, 7:30, 8:00, 8:30, 10:00
Afternoon:
12:00 and 5:15
Confession Schedules
Sunday
There will be no Confessions on Sundays until further notice.
Monday through Saturday
9:00 a.m. to 11:00 a.m.
No Confessions on:
Easter Sunday, Thanksgiving, Christmas Day, and New Year's Day

Archdiocese for the Military Services, USA Annual Memorial and Fr. Capodanno Mass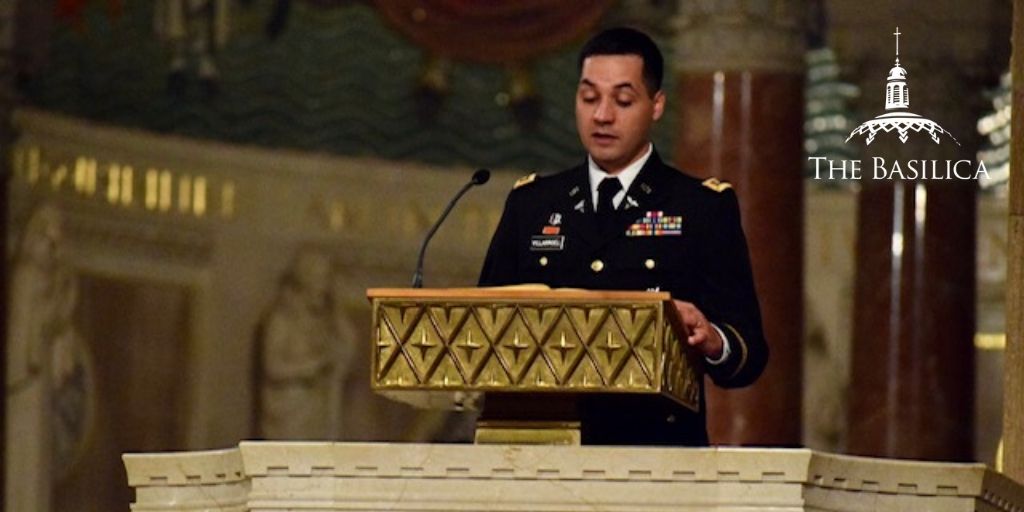 Two annual Masses of the Archdiocese for the Military Services, USA, celebrated at the Basilica—the Memorial Mass and Father Vincent Capodanno Mass—will be combined and celebrated as one Mass on Sunday, September 6.
Ordinarily, the Memorial Mass is celebrated each year near Memorial Day to honor those who serve or have served our nation in uniform, living and deceased. Originally scheduled for May 31, the Memorial Mass was postponed due to COVID-19 restrictions and the uncertainty about how gatherings would be treated in the immediate future in response to the pandemic.
The Father Vincent Capodanno Mass, originally scheduled for September 3, to remember the Vietnam War hero and Navy Chaplain who died on September 4, 1967, while rushing unarmed into combat to aid embattled U.S. Marines, will now be celebrated in conjunction with the rescheduled Memorial Mass on September 6 at 12 noon.
The combined Archdiocese for the Military Services, USA, Memorial and Father Capodanno Mass will be livestreamed at www.nationalshrine.org/mass and on the Basilica's YouTube channel and Facebook page. The Mass will also be broadcast live by EWTN.
Related Events